As we wrap up 2017, we're excited to end the year showcasing one of our hardest working team members, Tricia Adams! Since joining the RTH team almost 5 years ago, Tricia has grown from her role as a part-time dancer to take on the recently created position of Production Assistant. Although she hates being the center of attention, we couldn't help but honor her this month!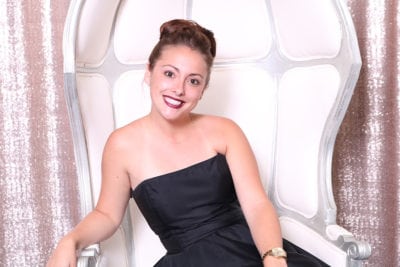 Tricia is truly a force to be reckoned with! On a given day, you may find her tackling everything from production to staffing to rentals and more. "Tricia's attention to detail and ability to see a project through to completion has helped streamline several areas of the production team. She is continuing to learn every day; her knowledge about what we do and how we do it has grown ten-fold."– Ryan Durfee, Production Manager
A Few Fun Facts About Tricia Adams:
Cartoon character that best describes her? Margo from Despicable Me
Favorite movie? The Boondock Saints
Favorite song/artist? Norah Jones
Favorite pre (and post) event snack? Chocolate
Biggest fear? Taking life too seriously
Favorite thing about being on the RTH team? Getting to work with such a fun group of people!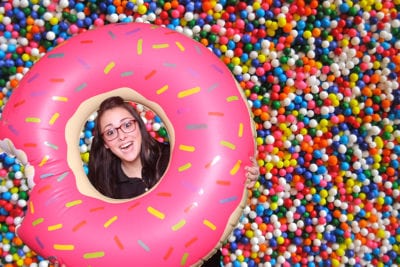 "I find working for RTH rewarding because I get to be involved with so many awesome events in the city of Cleveland. It's not just about the opening night of new local restaurants or massive parties, but also the charity events, fundraisers, and galas that show what Cleveland is really all about. I am lucky to be a part of it!" – Tricia Adams, ROCKstar of the Month
When not in the office, you may also find Tricia working a photo booth or striking an event. Of all the events she's done, Tricia shared that she loved getting to travel to her hometown of Pittsburgh back in the day for events. "Getting to work with Matt and the A-Team and hanging overnight with an awesome crew makes those events stand out still to this day," she said. When Tricia is off the clock, she enjoys spending time outdoors, drinking scotch, and going to yoga.
"[Tricia] has the capacity to see the bigger picture and make an early catch on potential issues. She has continued to push the responsibilities of this role and make our team better in the process." – Ben Allison, Director of Human Development
Congratulations to Tricia on being December's ROCKstar of the Month! Interested in working with rockstars like Tricia to produce your next event? Contact our team of event professionals today to get started! Photos courtesy of the Rock The House Photo Archive.
https://www.rthgroup.com/wp-content/uploads/2018/02/RTH-WEB-LOGO-SIZE-03-400x66.png
0
0
mhadder4561
https://www.rthgroup.com/wp-content/uploads/2018/02/RTH-WEB-LOGO-SIZE-03-400x66.png
mhadder4561
2017-12-29 09:04:47
2017-12-29 09:16:40
ROCKstar of the Month of December: Tricia Adams