April's ROCKstar of the Month is Kristen Milius! She began at RTH as a photo host and has worked up to be our awesome Photo Manager! Kristen always brings new ideas to the table and continues to improve the department's efficiency, technology, and training resources. We are lucky to have her guidance and creativity at the forefront of the RTH Photo Department.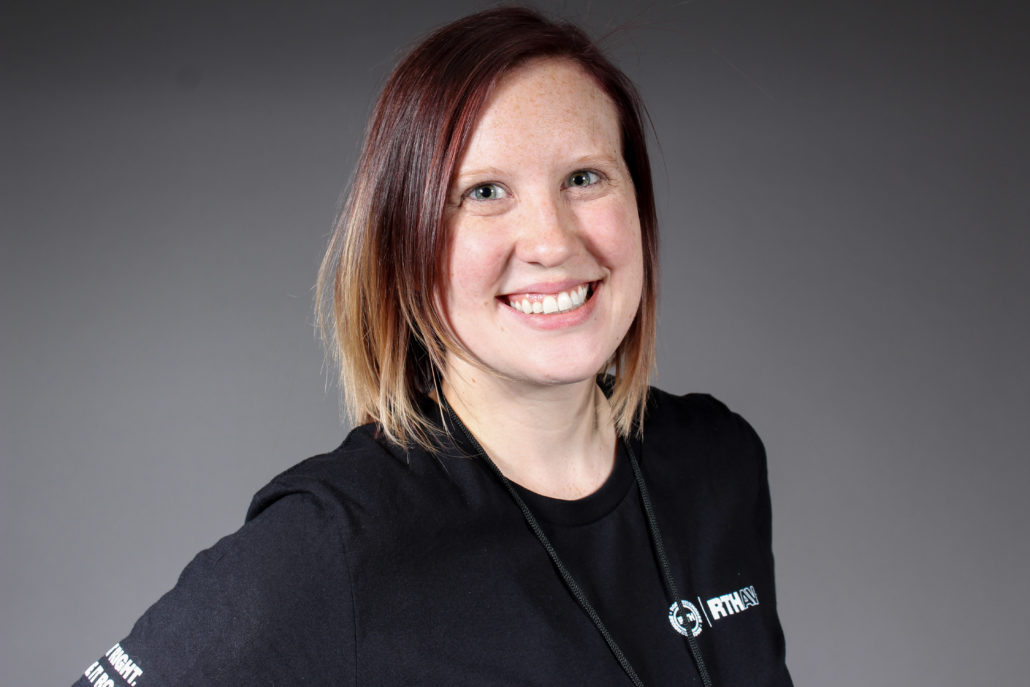 "It's really awesome getting to be a part of something bigger than myself and watching our events come together. Guests are always so appreciative and I enjoy seeing them have a good time. I especially love working at non-profits events. Knowing the event we're working hard for is for a good cause makes it twice as worth it." – Kristen Milius, ROCKstar of the Month
After studying photography at Kent State University, Kristen joined the RTH team as a photo host. Each day and event is different here and she loves that. "I'm able to spread my wings and take risks but know they have my back at the same time."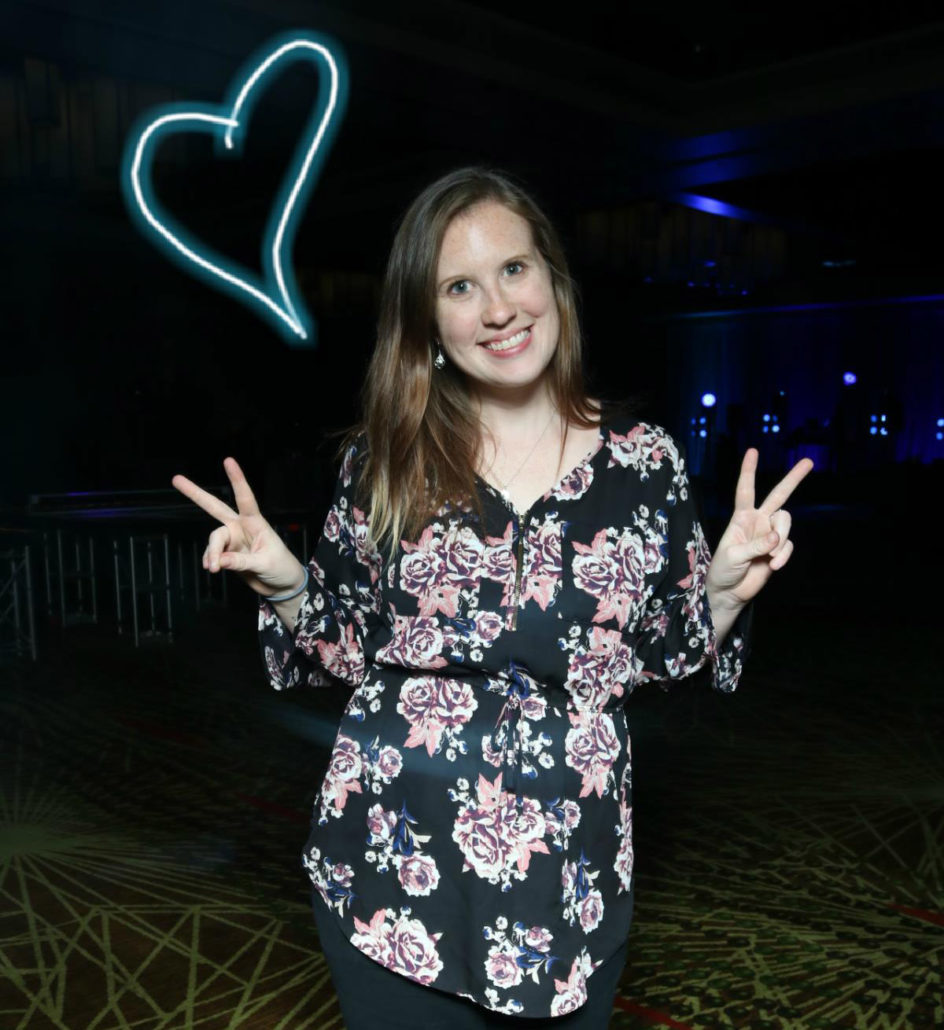 A Few Fun Facts About Kristen Milius:
Favorite guilty pleasure song? Anything by Kesha
Favorite song and/or artist? Blink-182
Favorite movie? It depends on my mood, but I'm a big Keira Knightley fan; Pride and Prejudice is probably my favorite
Favorite TV show? Gilmore Girl
Favorite post-event snack? Drinks with friends
Favorite animated character? Ariel from The Little Mermaid
Biggest fear? Falling from extreme heights
Where's the most interesting place you've ever traveled? I studied abroad in Florence, Italy and I loved it, can't wait to go back
How do you take your coffee? Black
If you could have a superpower, what would it be and why? I would instantly go from one place to another so I can travel all over the world
Kristen's growth has covered so many facets of her job here. When Kristen started at RTH in May of 2014 as a photo host she instantly found a passion for the job but was still younger and newer to the world of event photography. Over the past 5 years with the company and in the past few years as the Photo Department Manager, it's been wonderful to see her grow. She's grown in areas such as staff development, as she has built one of the tightest and best-trained teams within the company, and product development, as a part of the acquisition team and roll out of new products within the department. – Ryan Konikoff, Chief Operating Officer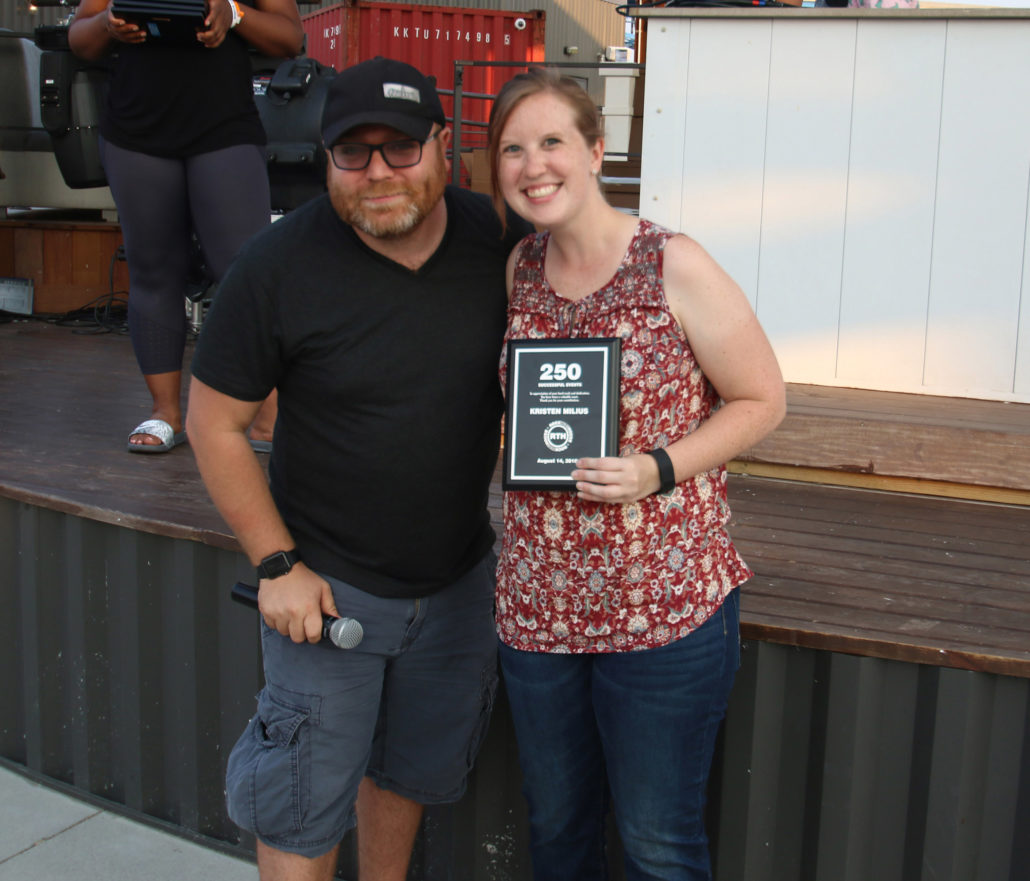 Kristen has worked at RTH for about 5 years now, so she's seen some spectacular events. Her recent favorite was the NRP event in which she had the opportunity to visit San Antonio for the first time and create a photo mosaic, which was one of our most technically advanced and customizable photo experiences to date. Getting the chance to travel to new places and be pushed out of her comfort zone are just a couple of the many things that Kristen loves about working at RTH!
When she's not at Rock The House, you can find her cuddling with her pup, Jax, or wedding planning (she recently got engaged to one of our technicians, Sean!) We are all so excited for Kristen's upcoming nuptials, and many of us are wondering what photo experience she'll choose for her own wedding!
Congratulations to Kristen on being April's ROCKstar of the Month! Interested in working with ROCKstars like her to produce your next event? Contact our team of event professionals today to get started! Photos courtesy of the Rock The House Photo Archive.
https://www.rthgroup.com/wp-content/uploads/2018/02/RTH-WEB-LOGO-SIZE-03-400x66.png
0
0
mhadder4561
https://www.rthgroup.com/wp-content/uploads/2018/02/RTH-WEB-LOGO-SIZE-03-400x66.png
mhadder4561
2019-04-29 15:12:20
2019-07-30 13:42:45
ROCKstar of the Month of April: Kristen Milius