Congratulations to August's ROCKstar of the Month, Dominick Ferlito! Since joining RTH as a technician over two years ago, Dom has never stopped learning and improving his skill set. He recently worked a series of large-scale events and truly went above and beyond in his role, all while getting great feedback from his team members!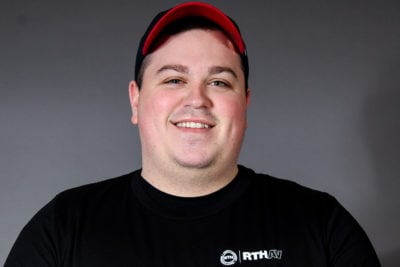 "I like that I learn something new almost every day. Each day I get stronger as a technician and that's because I work with great people that come from diverse backgrounds that make everyone a well-rounded technician." – Dominick Ferlito, ROCKstar of the Month
Dom's interest in production began while doing tech crew in high school and journalism in college. What began as an interest in audio evolved and, after joining the team at Rock The House, he began to work in lighting and some video as well. When not at RTH, Dom enjoys having a beer with friends or participating in his bowling and softball leagues.
A Few Fun Facts About Dominick Ferlito:
Favorite guilty pleasure song? "Summer Girls" by LFO
Favorite song and/or artist? Dave Matthews Band or Chance the Rapper
Favorite movie? Ocean's Eleven
Favorite TV show? White Collar
Favorite pre-event snack? Chipotle
Favorite post-event snack? Sleep!
Biggest fear? Raccoons and all rodents
Where's the most interesting place you've ever traveled? Last summer I took a month off work to travel in Europe and went to Caronia, Sicily where my family is from. That is, by far, my favorite place, but Florence is a close second.
How do you take your coffee? Black
If you could have a superpower, what would it be and why? Flying because it's faster than driving and who doesn't want to fly?!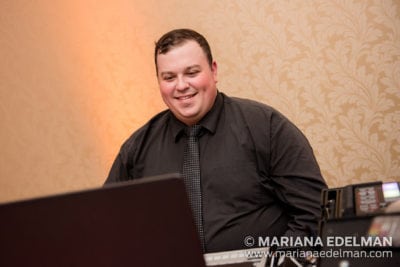 "Dom is a well-rounded member of the team and is always willing to take on a new challenge and step outside of his comfort zone. This is great in that while he is still learning, he is able to also teach some of those around him in different areas of what we do every day." – Ryan Durfee, Production Manager
Congratulations to Dom on being August's ROCKstar of the Month! Interested in working with rockstars like Dom to produce your next event? Contact our team of event professionals today to get started! Photos courtesy of the Rock The House Photo Archive.
https://www.rthgroup.com/wp-content/uploads/2018/02/RTH-WEB-LOGO-SIZE-03-400x66.png
0
0
mhadder4561
https://www.rthgroup.com/wp-content/uploads/2018/02/RTH-WEB-LOGO-SIZE-03-400x66.png
mhadder4561
2018-08-30 09:45:56
2018-08-30 09:47:28
ROCKstar of the Month of August: Dominick Ferlito