Big Impact In A Short Time
Mike has really been on a roll lately! Since joining Rock The House last August, Mike has become the regular DJ for Founder / Owner Matt Radicelli. Being in that position takes a lot of leadership to make sure everything is just as it should be when Matt arrives to perform. Mike has done a great job working with other new staff members to make them feel at home and is always working to take his skills to the next level.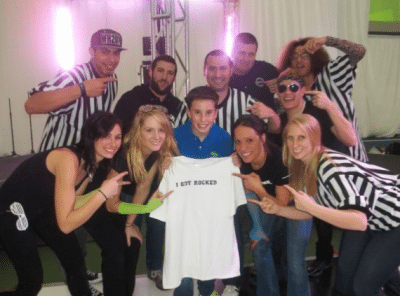 What make him a great example to the rest of the team is that he gives 110% at every show and is always pushing himself to improve as a performer. He is in "GO MODE" from the minute he walks in the door to start his shift straight through when the last piece of gear is scanned in when he returns to the office after a show.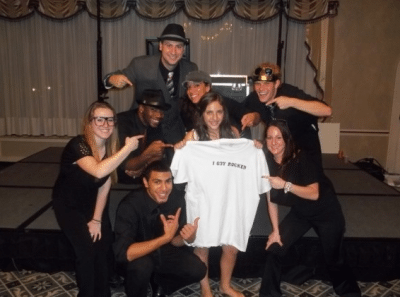 RTH's Ryan Konikoff has this to say about Mike: "
"Well anyone that can keep Matt happy is important to the whole RTH Team! We're looking forward to him working with other MCs in the summer when Matt isn't in the field as often. He has been working hard to prepare to join the wedding team and also is very excited to ROCK some proms."
We asked Mychael what being part of the Rock The House team has meant him. Here's what he said:
"Being part of the Rock The House team has meant a lot to me. I've always thought doing something like this would be pretty cool to do since RTH entertained at my High School Homecoming and Prom. Now working for Rock The House has given me so much growth and experience that I never imagined getting this early in my career. Its even helped open other doors for me."

"One of my favorite Rock The House memories comes from a Bar Mitzvah at Richmond Force Indoor Sports. It was one of the bigger events I had worked on at the time. It was one of the longest days I've had. We spent more time preparing and getting the event together then the event actually lasted but it was so much fun. But I had a blast and would definitely do it all over again!"
Great work ethic + love of Music + love of entertainment = A GREAT RTH DJ
https://www.rthgroup.com/wp-content/uploads/2018/02/RTH-WEB-LOGO-SIZE-03-400x66.png
0
0
mhadder4561
https://www.rthgroup.com/wp-content/uploads/2018/02/RTH-WEB-LOGO-SIZE-03-400x66.png
mhadder4561
2013-04-03 17:36:26
2020-02-12 11:40:39
April Team Member of the Month: Mychael DeLano