Each year, the Cleveland Museum of Contemporary Art (MOCA) holds an annual fundraiser in which elite members of Cleveland's community come together to support the arts. This affair, also known as the MOCA Gala, is a night full of laughter, conversation, and delicious food provided by Marigold Catering. Returning as proud production partners for the past 3 years, it was our distinct pleasure to provide audio, video, lighting services for this year's MOCA gala!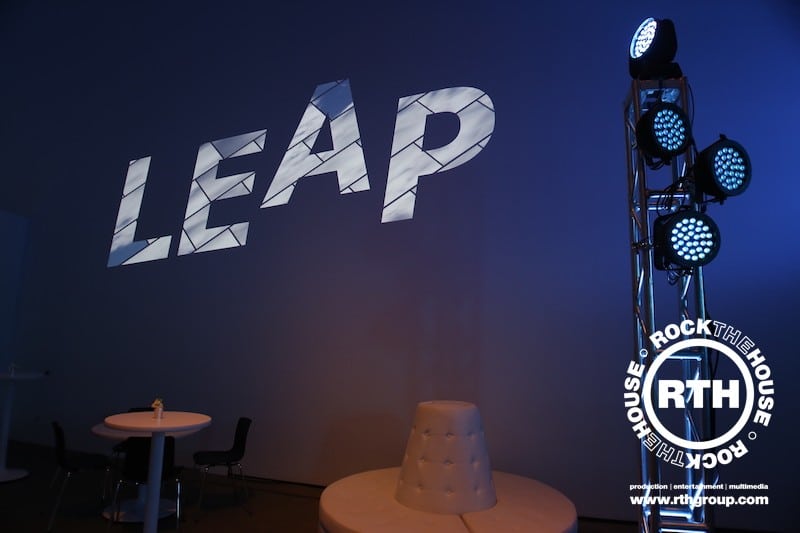 As event professionals who know the impact lighting can make on an event, Rock The House aspired to design a clean look associated with the gala's main theme; "LEAP". Led by Founder/CEO Matt Radicelli, the RTH team wasted no time designing a sky-like atmosphere, illuminating the normally-white room with light blue accent lighting, dabbled with the occasional cloud or two. Accomplished using uplighting and gobos mounted from overhead support beams, the final look left the white room appearing to have painted walls, with no distinguishable lighting sources viewable from the entrance.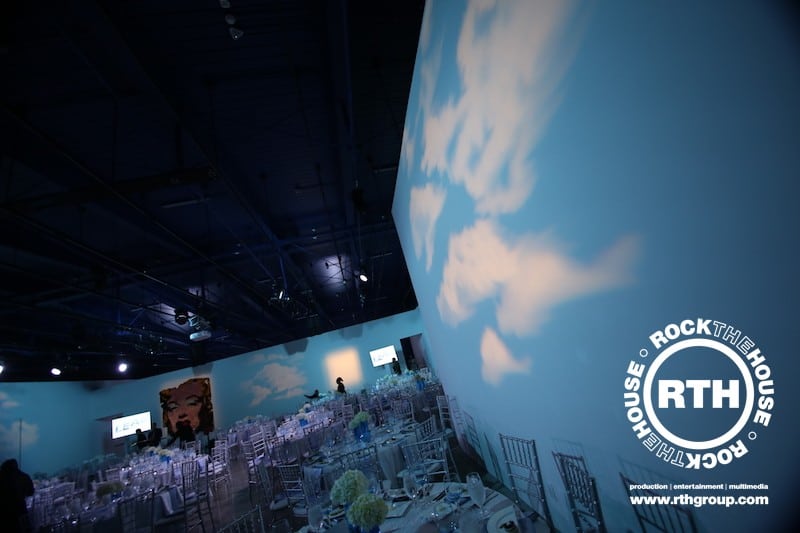 In addition to lighting, Rock The House also provided audio and video services, allowing key speakers to present with ease, as an overhead projector displayed visuals that may be relevant to any of the presentations throughout the gala. Truly a night to remember, Rock The House would like to thank all guests in attendance who came to show their support, as well as the staff of the Cleveland MOCA, The Element Band, and everyone else who made the event possible.
Interested in Rock The House's production services for your next corporate, non-profit, or social event? Contact our team of #EventProfs today to visually stun your guests at your next event!
https://www.rthgroup.com/wp-content/uploads/2018/02/RTH-WEB-LOGO-SIZE-03-400x66.png
0
0
mhadder4561
https://www.rthgroup.com/wp-content/uploads/2018/02/RTH-WEB-LOGO-SIZE-03-400x66.png
mhadder4561
2016-09-13 10:09:08
2016-10-06 12:10:19
RTH Signature Event: MOCA Cleveland Art Gala