The Backbone of the Business 
Bouncing between getting papers signed, packages mailed, and keeping the details of our office in order, Lizzie makes sure nothing slips through the cracks of our very busy company. Our continued growth while maintaining our award-winning customer service owes a lot of to our Event Consultant, Lizzie Holton.
Every week Lizzie goes through the details of each event to make sure they are getting the attention they need. Collecting the specific materials from each department and organizing paper work to make sure everyone is on the same page is only the beginning of how much Lizzie does for the office.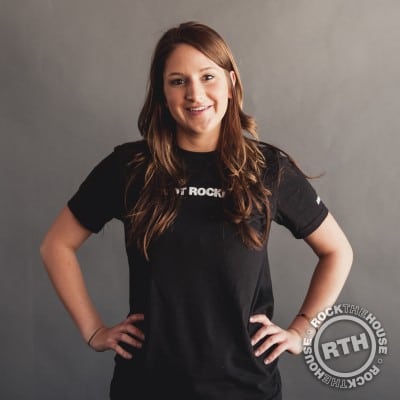 Lizzie has been with Rock The House for ten months. Even in that short of time she has no problem putting her foot down when needed. She is not afraid to send as many emails as it needs to get something perfect.  We asked her what the best part of working with Rock The House was and here was her response:
Working cohesively is a difficult thing to do with so many strong personalities. However, as a team our varying opinions and ideas make for some innovative meetings, events, and training.
Creative and Talent Director, Ryan Konikoff added: Lizzie makes order from chaos by organizing the binders and materials for all RTH events, making sure event staff is confirmed and everyone is equipped for success. She is able to juggle many types of events at once while working with different sales people each who have their style and systems.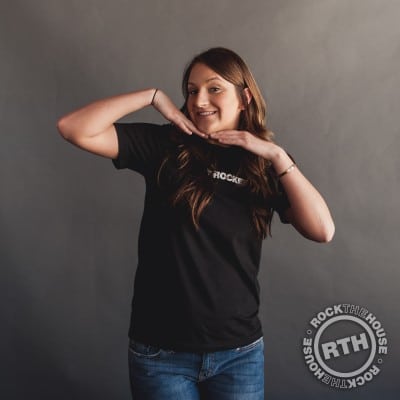 Lizzie has a passion for taking care of other people and incredible skills for making sure last minute details don't get overlooked.  She is a good sport when it comes to pranks – such as covering her entire desk in post-it notes. Lizzie is a true team player and a very important part of the Rock The House team.
https://www.rthgroup.com/wp-content/uploads/2018/02/RTH-WEB-LOGO-SIZE-03-400x66.png
0
0
mhadder4561
https://www.rthgroup.com/wp-content/uploads/2018/02/RTH-WEB-LOGO-SIZE-03-400x66.png
mhadder4561
2014-05-22 11:28:43
2014-05-22 11:28:43
Team Member Of The Month: Lizzie Holton