This month's ROCKstar of the Month is Alascia Jones, all-around ROCKstar at Rock The House! In recent years, Alascia has helped keep the office running smoothly by handling a lot of RTH's daily tasks, working with our clients to ensure that everything is perfect for their events, and even helping the rest of our team prepare for their shows each and every weekend.keep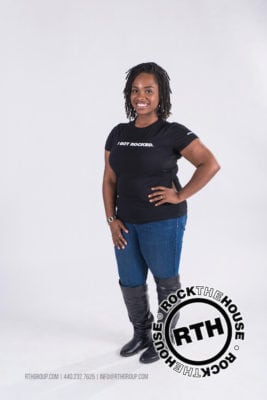 Alascia joined the Rock The House family in August of 2014, and has since proved to be an invaluable asset to our team. Serving as the Director of Special Projects of the International Live Events Association's local Cleveland Chapter Board, it was clear to tell that Alascia was an excelling event professional from the start. Always ambitious and ready for the next challenge, Alascia has become an expert at any role she's performed throughout the company.
A Few Fun Facts About Alascia Jones:
Favorite Group or Artist? Beyoncé
Favorite Guilty Pleasure Song? Marky Mark & The Funky Bunch – "Good Vibrations"
Favorite Snack? A "Guyzone" from Guy's Pizza
Most Relatable Cartoon Character? Pepper Ann…. "I can relate to her on many different levels!"
Favorite Thing About Being on the RTH Team? The close-knit ties and relationships that make up the Rock the House team. Even after I move on from working in the office, I will always be a part of the RTH family!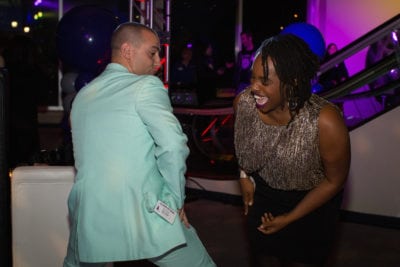 "Alascia is such a ROCKstar! With her ability to 'multi-switch' and her 'ready to learn' mentality, she has not only become an expert in all the areas in which she was hired, but she continues to pick up additional projects and tasks to assist our team in moving forward! We're so happy that she is spreading her wings, but we will miss certainly miss her in the process!" – Amy Van Duyne, CSEP & Executive Assistant to the CEO
As of late, Alascia has accepted a new position in the event industry to further grow herself and her career. However, she is more than deserving of our distinction of our ROCKstar of the Month award, and we wish her nothing but the best in all of her future endeavors.
Interested in joining the Rock The House family? Visit RTHCareers.com to learn more about our various positions and how you can work directly in the event industry. Photos courtesy of the Rock The House Photo Archive.
https://www.rthgroup.com/wp-content/uploads/2018/02/RTH-WEB-LOGO-SIZE-03-400x66.png
0
0
mhadder4561
https://www.rthgroup.com/wp-content/uploads/2018/02/RTH-WEB-LOGO-SIZE-03-400x66.png
mhadder4561
2017-03-21 15:35:51
2017-03-21 15:35:51
ROCKstar of the Month of March: Alascia Jones