Congratulations to last month's ROCKstar of the Month, Roger Davis Jr.! If you haven't met Roger yet, that's probably because he's fairly new to RTH. He has now been a part of the team for 5 months as our Accounting Specialist. In this short amount of time, he has positively affected our team in spirit and efficiency. We are proud to call him December's ROTM for all his hard work!
"My favorite part about being on the RTH team is the energy this team has. There's always something fun happening in the office and the warehouse at any point and it's contagious. I work in accounting, which is usually pretty drag, but in this industry, everything is fast in all facets. I love that because it's helped me to be efficient and push the envelope in a short amount of time. Seeing this growth in myself has been really cool." – Roger Davis Jr., ROCKstar of the Month
As an avid music lover, Roger was attracted to the live events industry for its entertainment and musical elements. From collecting vinyls, to going to concerts, it's always been a huge part of his life. Being in an environment where that's such a big part of the everyday is perfect for him.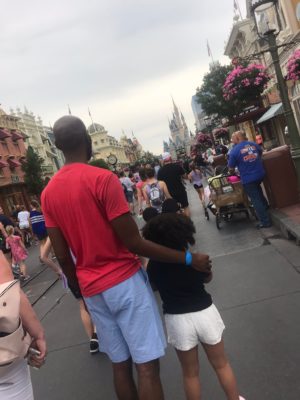 A Few Fun Facts About Roger Davis Jr.:
Favorite song and/or artist? Song: "Dead Presidents II" | Artist: Jay-Z

Favorite movie? The Departed

Favorite TV show? New Girl

Favorite snack? Mini Kit Kats and Talenti gelato
Where's the most interesting place you've ever traveled to? Savannah, Georgia because it's such a historic city. I had no idea before I got there, but it's known for being very haunted. There's a lot of spiritual stories surrounding the city and you can do ghost tours and all that. It was such a cool place to be!
What gives you energy? Podcasts; I'm a big fan and have been for about 5/6 years. Being able to listen to a good story, no matter the subject, really gives me energy for the day.
If you could have a superpower, what would it be and why? The ability to breathe underwater, like Aquaman. Mainly because it would be cool to just have the ability to hang out in the ocean for a long period of time.
Favorite pizza topping? Banana peppers

Are you a dog or cat person? Cat person; they match my personality very well. They're low maintenance and chill like me.
"Roger has become a full extension of the Accounting department in ways that have impressed and continue to impress those around him. He's kept open lines of communication and continues hitting deadlines which has not only created an environment that is efficient, but has also allowed the train to continue moving while his supervisor Steve is spending time with the new addition to their family. And more than anything, he continues to provide efficiencies for us to win the race together! " – Amy Van Duyne, Partner & Vice President of Operations
Though Roger hasn't worked any events as of yet, he is excited to change that in this new year. "I'm not really hands-on with our events, but hearing the evaluations from all the happy clients in our Monday morning meeting makes me want to be involved as soon as possible. Being able to really make someone's day in the way we do is just amazing!"
When Roger isn't at the office, you can almost always find him running. He will likely be training for the next half or full marathon he's competing in. You can also find him at a record store collecting vinyl, attending a concert, or at a comedy club. He also spends a great deal of time with his daughter and girlfriend because he values family above all else.
Congratulations to Roger on being December's ROCKstar of the Month! Interested in working with ROCKstars like Roger to produce your next event? Contact our team of event professionals today to get started! Photos courtesy of the Rock The House Photo Archive.
https://www.rthgroup.com/wp-content/uploads/2018/02/RTH-WEB-LOGO-SIZE-03-400x66.png
0
0
mhadder4561
https://www.rthgroup.com/wp-content/uploads/2018/02/RTH-WEB-LOGO-SIZE-03-400x66.png
mhadder4561
2020-01-03 09:11:04
2020-02-12 11:30:02
ROCKstar of the Month of December: Roger Davis Jr.