October's ROCKstar of the Month is Marissa Diaz! While she has always excelled in her role as Executive Assistant to the COO, her responsibilities and skills have grown significantly in her four years at RTH. At any given time, you may find her coordinating large-scale event planning efforts, in the warehouse prepping, or on-site assisting with video and media content!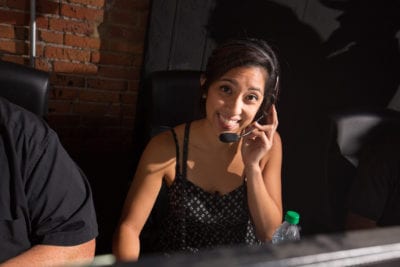 My favorite thing about being on the RTH team is the culture because everyone is a like a family member. It's not like most workplaces where you just show up, do you job, and leave. On top of that, you learn something new every day… but it's when you least expect it. For example, I came on board as an admin, handling paperwork and being an assistant, but now I'm also a content manager and handling on-site video. At Rock The House, you can choose your path and are encouraged to branch out and expand your knowledge. It's an amazing place to learn, grow, and challenge yourself. – Marissa Diaz, ROCKstar of the Month
Marissa has a lot of experience being quick on her feet – literally and figuratively! As a dancer, figure skater, and instructor, she has spent years honing her technique as well as directing and producing Skate Dance Dream (SDD). Before joining the Rock The House team, she was also a researcher for IceNetwork.com and "Olympic Ice," a figure skating show which covered stories during the Winter Olympics. After working on the show and producing SDD, she learned to troubleshoot a variety of situations that were thrown at her. And she felt the event industry was a logical next step!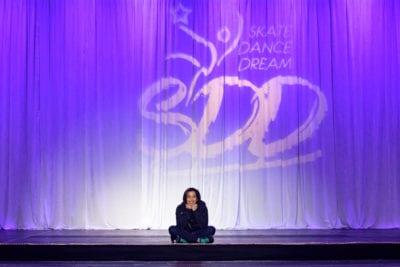 A Few Fun Facts About Marissa Diaz:
Favorite guilty pleasure song? It's a tie between Hanson's "Where's the Love" and S Club 7's "S Club Party"
Favorite artist? *NSYNC
Favorite movie? Another tie… between Mulan and Blades of Glory
Favorite TV show? Alias
Favorite pre-event snack? Fruit by the Foot
Favorite cartoon? Animaniacs
Biggest fear? Failure. Also spiders… but I can step on them. I can't step on failure.
If you could have a superpower, what would it be and why? Teleportation because I hate waiting to get somewhere.
"While Marissa has always excelled in a support roll, she also saw a deficit between the capabilities of our amazing technical team and the opportunities our sales team was able to present to clients through the craft of video and GFX. To close that gap, she worked with our technical managers to learn the top softwares that we use for GFX, blending, video playback, switching and special visual effects, allowing her to better design shows with our clients that truly allowed them to come to life!" – Ryan Konikoff, Chief Operating Officer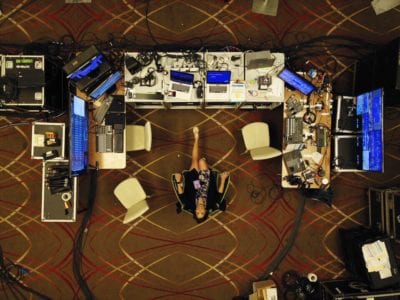 Of the many events Marissa has worked on, she shared that one of her favorites was the Great Lakes region awards celebrations for Metro last year. "It was so fun to bring their region to our backyard and have a chance to show off Cleveland," says Marissa. "Their company is known for creativity when it comes to company celebrations and it was definitely unique. We had the chance to coordinate two very different parties for their team – the internal awards at Tenk West Bank, which was 90s hip-hop themed, and the dealer awards at the Hilton, which was modern, classy, and very cool."
When not at Rock The House, Marissa continues to ice skate and dance, working both as a coach and teacher. She also enjoys going to concerts and theater shows.
Congratulations to Marissa on being October's ROCKstar of the Month! Interested in working with rockstars like Marissa to produce your next event? Contact our team of event professionals today to get started! Photos courtesy of the Rock The House Photo Archive.
https://www.rthgroup.com/wp-content/uploads/2018/02/RTH-WEB-LOGO-SIZE-03-400x66.png
0
0
mhadder4561
https://www.rthgroup.com/wp-content/uploads/2018/02/RTH-WEB-LOGO-SIZE-03-400x66.png
mhadder4561
2018-10-30 11:44:30
2019-07-19 10:16:12
ROCKstar of the Month of October: Marissa Diaz