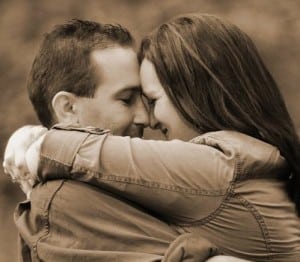 By: Jen Scott
Growing up, girls dream of their wedding day and all that it brings along: happiness, love, family and big, white dresses. For some, the day of their wedding is the best day of their lives; what could make a woman happier than getting ready to spend the rest of her life with the man she loves? One bride found out when she won the Mega Millions lottery in Ohio just hours before her wedding.
Co-workers at a cabinet making company in Northeast Ohio went in together on a Mega Millions ticket and hit the $99 million jackpot the day before one of the workers weddings. She had been struck with luck and it wasn't subsiding anytime soon. She was married at the Lodge at Geneva on the Lake, with entertainment by Cleveland DJs from Rock The House. "Their ceremony was outside with Lake Erie in the background. It was very romantic! Actually, it started to rain just as the ceremony had ended. They were very lucky," Jeff Kutz, one of the DJs, said.
The reception was elegant with light blue and silver décor. The atmosphere was not obviously different because the bride was savoring her luck with only a few close friends and family members in the loop. But looking into the eyes of the bride there was a glimmer of love and hope for what the future may hold.
Either way the bride's life was going to change that Saturday with the added richness of a forever love in her life. But it doesn't hurt the celebration that she became $2 million richer as well. Although the bride kept quiet about her winnings during her big day there was no denying the joy she felt for all of the blessings she had been granted.
https://www.rthgroup.com/wp-content/uploads/2018/02/RTH-WEB-LOGO-SIZE-03-400x66.png
0
0
mhadder4561
https://www.rthgroup.com/wp-content/uploads/2018/02/RTH-WEB-LOGO-SIZE-03-400x66.png
mhadder4561
2011-08-23 10:20:05
2011-11-11 14:56:12
Lottery Winning Bride