As we prep for this weekend's Jstyle Wedding Show, we reflect on some of our favorite Jewish Wedding Traditions that have stood the test of time. The history and depth of each culture is featured and celebrated  during milestone events like weddings and Bar Mitzvahs. However, you don't always have to do your grandma's hora – there are ways to take these traditions and amp them up with a modern mark. Here are some ideas to help you highlight your Jewish wedding traditions.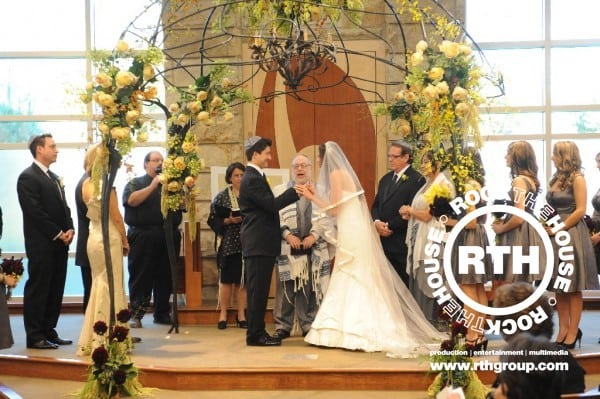 The Chuppah
Whether you choose a classic cloth chuppah, deck it out with decadent flowers, or do something ultra-modern, the Chuppah is the focal point of many Jewish Wedding ceremonies and should really shine. Add drama to your ceremony by adding a chandelier, some uplights or even spotlighting your Chuppah. This way, guests can focus in on the couple they are there to celebrate.
The Ketubah
Before the traditional Jewish wedding ceremony, the bride and groom meet with their families to sign their ketubah. "The ketubah is a unilateral agreement drawn by witnesses in accordance with Jewish civil law" (Chabad.Org). Today, brides and grooms purchase Ketubot that display their personalities. Make sure yours really shines through your Chuppah by adding light to it.
See the beautiful, traditional wedding ceremony of Katie and Ethan in the video below:
2014-06-28 RTH DSLR Highlight from RTH Multimedia on Vimeo.
Breaking the Glass
As the Jewish Wedding Ceremony concludes, it's traditional for the groom to break the glass by placing it under his foot and forcefully stomping down. Make sure this moment makes a big impact by utilizing the appropriate sound equipment. Ceremony sound systems are a modern-day product offering that ensures that every prayer, vow, and stomp is heard – loud and clear.
The Hora
The Hora, a traditional, celebratory circle dance is popular at Jewish weddings and throughout many cultures. The dance is a great way to kick off almost any event, as it gets nearly all guests on the dance floor. Today, some non-Jewish couples dance the hora at their weddings as it is the epitome of a crowd-pleaser.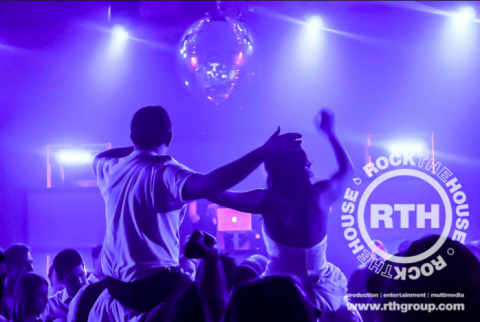 According to our very own, Nick Duvé:
"Jewish receptions are rich with traditions that have gone back generations. I especially love the Hora. It instantly brings an energy to the crowd and sets the tone for an amazing celebration. We have so many different versions of the Hora that can mix withalmost any wedding vibe."
From the ceremony to the reception to the after-party, there are so many ways to enhance your culture's traditions with modern event technology. For even more info about Rock The House Weddings, click here!
https://www.rthgroup.com/wp-content/uploads/2018/02/RTH-WEB-LOGO-SIZE-03-400x66.png
0
0
mhadder4561
https://www.rthgroup.com/wp-content/uploads/2018/02/RTH-WEB-LOGO-SIZE-03-400x66.png
mhadder4561
2016-04-07 09:47:51
2016-04-08 08:40:03
Jewish Wedding Traditions Take a Modern Twist