DJ Shane ROCKS!
Each month, Rock The House Entertainment management chooses one team member who has exceededall expectations. With a team this passionate, it's a harder job than you'd think. This month, however, Shane LaPlante really stood out. Not only did management feel Shane went above and beyond his job duties, but his peers did as well. He had a number of write-in votes for this honor by those he works with at each event.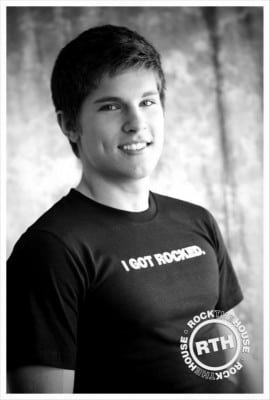 Shane has been a DJ with Rock The House since he joined the team in November of 2010. He established himself early as a driven team member by requesting sessions with senior DJs to learn as many tricks as he could. This drive was recognized as the start of a truly gifted entertainer. Other team members have stated that Shane pushes them to get better at what they do, and that is a trait that makes us all proud. Traditionally, our MCs are the leaders of our events, but this does not mean that the leadership mentality has to only be realized exclusively by the show leads. Shane leads by example. By making sure the client's first impression of the DJ rig is always impressive (by keeping everything clean and taped down) he sets his other team members up for success.
Shane told us that his favorite part of an event is the moments of reflection after a show is complete. His drive pushes him to always look for ways things could have gone smoother, and to learn from the unique situations of every show. This hunger for growth and refinement is something you can't teach. His advice to his team is to always smile and keep cool. It's an entertainer's job to stay in control and to be focused on the success of the event.  In doing so, an entertainer can adapt to any challenge.
One of the most impressive things about Shane is that he is one of the most requested DJs by both venue operators and Rock The House team leaders. It is pretty rare for a venue operator to request a DJ because they are not traditionally the event's point of contact. Shane is proof that any member of our team, regardless of their role, can make a positive impression on our clients as well as industry peers.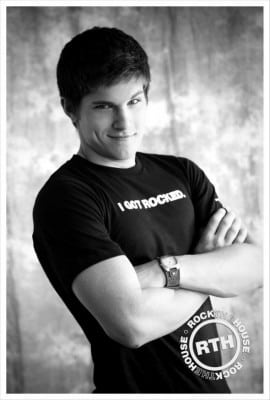 When we asked Shane what it means to him to be a member of Rock The House, he said his training has given him the confidence to be on stage and never be nervous.  You can always tell that Shane is having fun, and that goes a long way in helping the guests have fun!
Thanks for all your hard work, Shane! You Rock!
https://www.rthgroup.com/wp-content/uploads/2018/02/RTH-WEB-LOGO-SIZE-03-400x66.png
0
0
mhadder4561
https://www.rthgroup.com/wp-content/uploads/2018/02/RTH-WEB-LOGO-SIZE-03-400x66.png
mhadder4561
2012-06-01 10:10:20
2012-06-01 10:23:46
June 2012 Team Member of The Month