We couldn't be more proud of our extraordinary dancer, Ernie. We know he's one of the best we've seen. His natural talent is something you have to see to believe. Ernie, however, keeps pushing himself to get better and to take his talent to the next level. He did just that on March 2nd and 3rd when he auditioned for "So You Think You Can Dance" Season 9 in Los Angeles.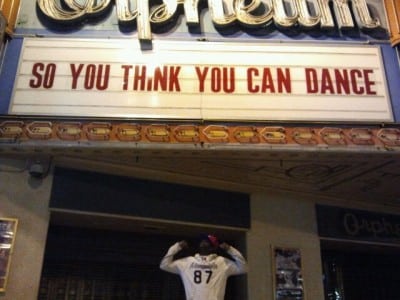 Ernie was actually the first person in line at 5:30 AM the day before the auditions began. He did not have the opportunity to dance until 10:00 PM the next day. How amazing is that? He brings that same level of dedication to each event he works on for Rock The House, so this feat comes as no surprise to us. Out of the 500 dancers who auditioned in Los Angeles, Ernie made it to the top 20.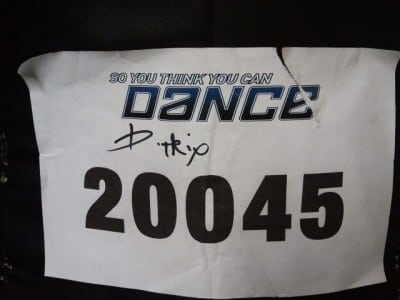 Once Ernie made it past the first round, it was a whirlwind of activities without stop for the next 48 hours. Photoshoots, video loops, and interviews about his life story all took place back to back. His second audition is where he knew he had to do something to stick out from the pack of other hip-hop dancers. He showed them stunt dancing like they had never seen including running the length of the wall where "So You Think You Can Dance" was written. This immediately excited the judges.
With one hour of sleep, jet-lag, and (most disappointingly) a knee injury (from the photoshoot of all places) his last audition didn't go as well as the previous two did. Every judge loved not only his story but his attitude as well.
Everyone at Rock The House is incredibly proud of Ernie. He is one of our most requested dancers and a big favorite of guests. Ernie told us this was only his second audition of his life after the audition that earned him a spot on the Rock The House dance team. Los Angeles will not be his last. Season 10 will have one amazing talent auditioning next year.
https://www.rthgroup.com/wp-content/uploads/2018/02/RTH-WEB-LOGO-SIZE-03-400x66.png
0
0
mhadder4561
https://www.rthgroup.com/wp-content/uploads/2018/02/RTH-WEB-LOGO-SIZE-03-400x66.png
mhadder4561
2012-03-11 21:04:45
2019-07-26 16:48:48
We Know Ernie Can Dance!