The Key To Her Success? Having Fun!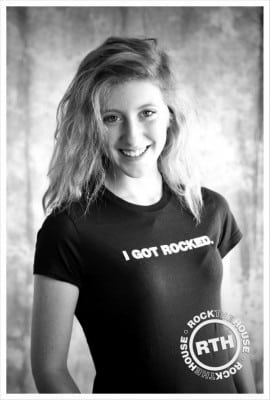 Coming up on her third anniversary, Carmen has made a huge impact on many of our client's lives. She does that by making everyone around her feel comfortable and happy. No easy task in the high pressure world of event production but Carmen makes it look effortless. With 250+ shows with Rock The House, Carmen has gone from a fresh new face to a mentor to other team members in a short period of time. As is the case with many of our best team members, training in a few different arenas has allowed Carmen to be able to one of Rock The House's best assets.
Carmen is one of the most requested dancers by our clients because she makes real connections with guests and they remember her. Because she is so well-liked amongst event guests, she has really found her niche as one of the most important photo novelty technicians that company has ever had. This position puts her one on one with every guest at an event which lets her great attitude to become infectious. This position has a strong technical aspect to it as well which she has more than embraced.
As a student, Carmen has developed the skills of work/life balance by continuing her education while growing with Rock The House. She hasn't met a challenge that has scared her yet which is the trait of a real achiever. Creative and Talent Director, Ryan Konikoff had this to say about Carmen:
"Anyone who has ever worked with Carman at 1:00am after a 15 hour day (when there are still hours left to go) knows why she is so important to Rock The House. She has the drive, energy and teamwork to lift the team up and carry all of them to the finish line."
Being calm under pressure is something that separates  true event professionals from the amateurs. Carmen is able to do this by taking a second to breath and realizing that events are parties…everyone should be having fun the whole time. It's this perspective that endears her to our entire team. We asked Carmen what makes her tick, here's what she said:
"Over the past few years, I have shown both dedication and love for this industry. I love making someone's special day perfect, whether that is making a room look beautiful with uplighting, taking pictures to capture all the memories of that special night, or dancing to keep the energy level going all night long.I love every part of my job, and I want to continue learning more. Although I started here quite younger than expected, I have ambition and passion for what I do and for everyone I share it with every weekend. I am also presently pursuing Marketing and Dance at Cleveland State University."
Thanks to your dedication, Carmen, your positive energy has spread to thousands in the region!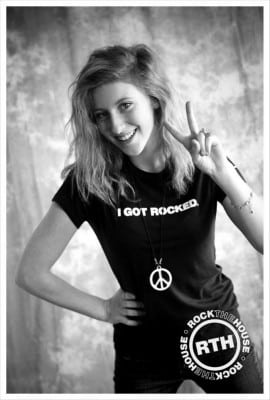 https://www.rthgroup.com/wp-content/uploads/2018/02/RTH-WEB-LOGO-SIZE-03-400x66.png
0
0
mhadder4561
https://www.rthgroup.com/wp-content/uploads/2018/02/RTH-WEB-LOGO-SIZE-03-400x66.png
mhadder4561
2013-01-22 15:54:18
2013-01-22 15:54:18
January Team Member of the Month: Carmen Moscarillo