A Passion for Events and Other's Happiness
Rock The House always provides a strong sense of professionalism and dedication with our events. When it comes to producing an event, we always like to make sure our technicians can make your event run smoothly without being seen or heard. Mike Vartorella is one of our top technicians and embodies the spirit that is Rock The House.
Mike is a dedicated team player who makes sure the client, company, and his coworkers are the top priority of business. He joined the team a little over a year and a half ago and has consistently raised the bar on video production and other warehouse projects.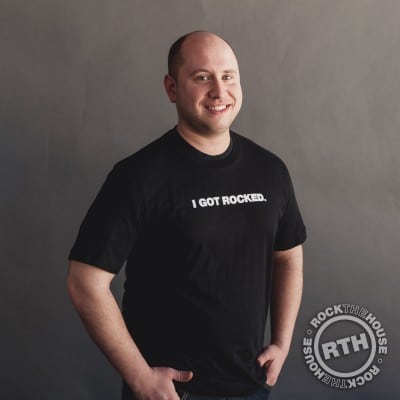 With a great sense of humor, Mike makes working seem like hanging out with your friends. We asked what this type of camaraderie with other team members means to him:
The people I work with are great! They are highly intelligent and make me better every day. I believe full heartedly you are a combined medium of the people you associate yourself with.
Production Manager Ben Allison added to the praises of Mike's work: Mike has a great work ethic and positive attitude. He's a rockstar! He is a level-headed thinker who takes great control to not let his emotions get in the way of completing his work.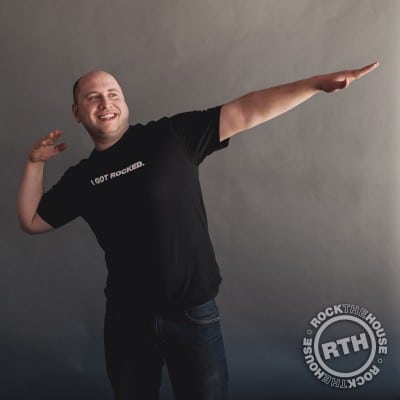 Mike has made a tremendous impact within a fairly short period of time. COO / Creative & Talent Director Ryan Konikoff added: Slow and steady wins the race, but fast and steady is even more awesome. He works at a great pace but never compromises quality, and always makes sure our clients are being taken care of to the very best of his ability.  Mike is a great guy to be around. He knows a ton but is always pushing to learn more. He has embraced the Rock The House culture and makes sure that we all hold ourselves accountable. 
Mike has a true passion for events. No matter the event, big or small, Mike gets great satisfaction when he sees a client's vision come to life.
https://www.rthgroup.com/wp-content/uploads/2018/02/RTH-WEB-LOGO-SIZE-03-400x66.png
0
0
mhadder4561
https://www.rthgroup.com/wp-content/uploads/2018/02/RTH-WEB-LOGO-SIZE-03-400x66.png
mhadder4561
2014-07-16 21:55:33
2014-07-16 21:55:33
Team Member of the Month: Mike Vartorella