Congratulations to September's ROCKstar of the Month, Michael Johnston! Over the last few years, he has grown from a dancer to a DJ and is now training as an MC. Whether he's connecting with guests or engaging with his teammates, Michael's positive energy and passion for his work shines through in all he does!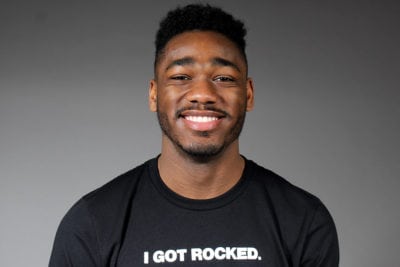 "My favorite things about being part of the RTH team are getting to work with new people at every event, getting to grow positive relationships with clients and fellow team members, and making sure our clients have the most fun possible! Plus, the friendships that I've forged while at Rock The House have brought a lot of happiness into my life." – Michael Johnston, ROCKstar of the Month
While on the high school dance team, his director told him about an entertainment company, Rock The House, that needed dancers. "I didn't know what to expect but if I got to dance, then that sounded great," said Michael. "I ended up loving it and still love it." Of all the events he's worked, Michael still looks back fondly on his first event, which took place at a theater down in Columbus. "The kids and team were great, and we had a blast!"
A Few Fun Facts About Michael Johnston:
Favorite guilty pleasure song? "Everytime We Touch" by Cascada
Favorite song and/or artist? "You Rock My World" by Michael Jackson
Favorite movie? Power Rangers
Favorite TV show? Teenage Mutant Ninja Turtles
Favorite pre-event snack? Snickers and blue Gatorade
Favorite post-event snack? Water
Biggest fear? That I'll fail at something that I'm trying to do.
Where's the most interesting place you've ever traveled? To Geneva, New York – they had really cool public art: murals and statue of a guy reading a book that you could climb on.
How do you take your coffee? I'm not a coffee drinker – I drink lots of water.
If you could have a superpower, what would it be and why? I would be super fast because I've always loved the Flash.
When not at Rock The House, you can still find Michael doing what he loves: dancing! He also enjoys doing theatre in his free time and will soon be performing in Notre Dame College's production of Frankenstein. When it comes time to take a break, Michael likes to relax and play video games like Madden.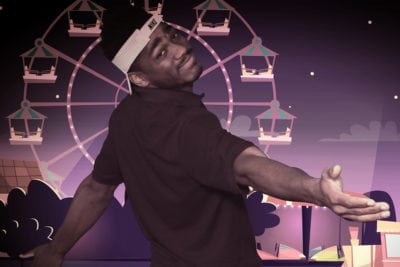 "Ever since Michael started here at RTH, I saw a lot of potential in him. He began as a dancer and I noticed his energy, work ethic, personality and interaction with our guests. I knew that he had the tools and talent to play a bigger role at RTH. Michael does an amazing job connecting with our guests and as a team member, he is someone you always are happy to see on your event. I couldn't be prouder of what Michael has brought to our team. I look forward to seeing Michael's continued growth at Rock The House." – Nick Duvé, General Manager, Entertainment Division
Congratulations to Michael on being September's ROCKstar of the Month! Interested in working with rockstars like Michael to produce your next event? Contact our team of event professionals today to get started! Photos courtesy of the Rock The House Photo Archive.
https://www.rthgroup.com/wp-content/uploads/2018/02/RTH-WEB-LOGO-SIZE-03-400x66.png
0
0
mhadder4561
https://www.rthgroup.com/wp-content/uploads/2018/02/RTH-WEB-LOGO-SIZE-03-400x66.png
mhadder4561
2018-09-28 10:45:11
2019-07-19 10:16:50
ROCKstar of the Month of September: Michael Johnston