November's ROCKstar of the Month is Nathan Albrecht! As a Service Technician, Nathan is our go-to when it comes to repairing gear and making sure everything RTH owns is fully functional and ready to ROCK! Luckily, Nathan loves working on multiple projects simultaneously and there is no shortage of that here.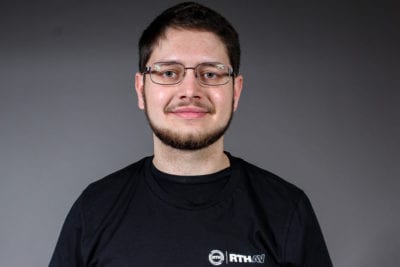 "My favorite part of being on the Rock The House team is getting to do something different every day. Plus, there is an instant satisfaction to fixing things. It feels great taking stuff that doesn't work, repairing it, and putting it back into use for the team in the office or onsite at events." – Nathan Albrecht, ROCKstar of the Month
Nathan began his career with Rock The House about three and a half years ago as a part-time technician and worked his way up from there to become a full-time team member!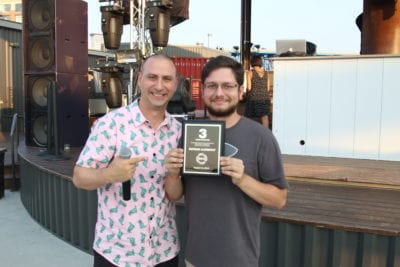 A Few Fun Facts About Nathan Albrecht:
Favorite guilty pleasure song? "Africa" by Toto
Favorite TV show? Family Guy or Rick and Morty
Favorite pre-event snack? Definitely Cheez-Its
Favorite post-event snack? Hamburgers/Taco Bell, because even though it's so bad for you, sometimes it's the only thing open that late at night
Biggest fear? Falling off a ladder
Where's the most interesting place you've visited? Probably Florida
How do you take your coffee? Straight, like whiskey
If you could have a superpower, what would it be? Not needing to sleep
"Nathan pushes himself to make continued improvements in his day-to-day workflow. He always strives to do his best and put out a quality product." – Ryan Durfee, Production Manager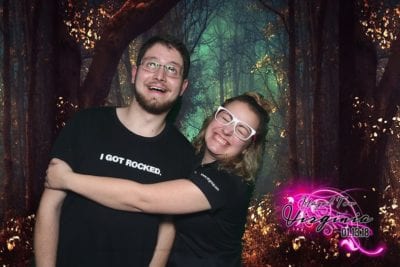 When Nathan's not at RTH, you can most often find him enjoying the great outdoors or fixing something around the house. And when he's not repairing things in the RTH office, you may find him onsite working as a Rock Shots host or Lighting Designer! Nathan is a team player that makes working at Rock The House better every day. If you need someone to count on, he will always deliver quality work.
Congratulations to Nathan on being November's ROCKstar of the Month! Interested in working with ROCKstars like Nathan to produce your next event? Contact our team of event professionals today to get started! Photos courtesy of the Rock The House Photo Archive.
https://www.rthgroup.com/wp-content/uploads/2018/02/RTH-WEB-LOGO-SIZE-03-400x66.png
0
0
mhadder4561
https://www.rthgroup.com/wp-content/uploads/2018/02/RTH-WEB-LOGO-SIZE-03-400x66.png
mhadder4561
2018-11-29 16:29:45
2019-07-30 15:22:15
ROCKstar of the Month of November: Nathan Albrecht