Our February ROCKstar of the Month is Kyle Kloetzly! Kyle is a big picture thinker with thorough attention to detail. As Corporate Account Manager, he's always thinking about each piece of the puzzle and how they all come together to execute a successful event. Though he's only been on the RTH team for about 5 months, he's been an ambitious and innovative team member whom others can rely on to make incredible things happen.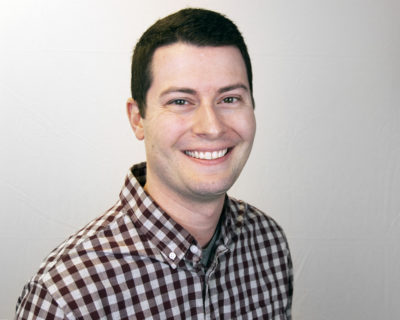 "My favorite part about being on the Rock The House team is that I get to be creative. I get to work with some truly imaginative people and we get to put that talent into the work we do for our clients. We partner with some really fantastic organizations that are doing great things in the community, so to help them achieve those goals and their mission is so rewarding. Seeing it all come together is an awesome experience for us." –Kyle Kloetzly, February ROCKstar of the Month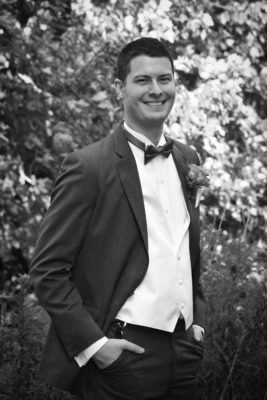 A Few Fun Facts About Kyle:
Favorite guilty pleasure song? My wife has me listening to The Greatest Showman soundtrack. There isn't one song from it I could pick, I just find myself randomly listening to it all on occasion.
Favorite song and/or artist? "Hotel California" by The Eagles
Favorite movie? Return of the Jedi
Favorite TV show? The Office
Favorite pre-event snack? Pretzels
Favorite post-event snack? I find myself going to Taco Bell all the time
Favorite cartoon character? Boris Hauntley, he's the dad character from Vampirina which I watch with my daughter. Very fitting for me!
Biggest fear? Snakes
Where's the most interesting place you've ever traveled? My wife and I went to Grenada, an island in the Caribbean, for our honeymoon and that was really cool and different
How do you take your coffee? Just straight up with some cream
If you could have a superpower, what would it be and why? I would find a way to clone myself to do multiple things. There never seems to be enough time in the day to get everything done, so this would eliminate the problem!
"Kyle's grown by learning as much as possible, as quickly as possible. He's a sponge and almost never makes the same mistake twice. He's crushed every goal we've put in front of him. He is truly a ROCKstar. He has an affinity for our clients and takes amazing care of them. He's responsive, attentive, and most of all, builds solutions with their needs in mind." – Matt Radicelli, Founder/CEO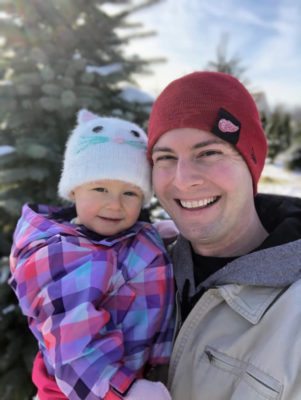 When Kyle was younger, he never saw himself going into the live-events field but, now that he's in this industry he loves it! His favorite event so far has been the Allstate Conference because the team was able to put together unique planning elements and be very creative. It gave him the chance to work with and utilize the full power of the Rock The House team on all sides of the project. In the end, the team put on an amazing event and the client was really happy!
When he's not here working to produce another spectacular event, Kyle can be found running after his 1-year-old daughter or spending time with his wife. If he isn't doing that, he's most likely watching sports (he's a big Detroit Red Wings fan!) or spending time with his dog.
Congratulations to Kyle on being February's ROCKstar of the Month! Interested in working with ROCKstars like Kyle to produce your next event? Contact our team of event professionals today to get started! Photos courtesy of the Rock The House Photo Archive.
https://www.rthgroup.com/wp-content/uploads/2018/02/RTH-WEB-LOGO-SIZE-03-400x66.png
0
0
mhadder4561
https://www.rthgroup.com/wp-content/uploads/2018/02/RTH-WEB-LOGO-SIZE-03-400x66.png
mhadder4561
2019-02-27 09:57:25
2019-07-30 13:47:56
ROCKstar of the Month of February: Kyle Kloetzly