January's ROCKstar of the Month is Kirby Schmieding! Though Kirby is newer to Rock The House, she has already made a big impact on the team and in her role as a Photo Host. Whether she's spreading positivity to her teammates or stepping up to take on new tasks, she is always putting her best self forward at RTH!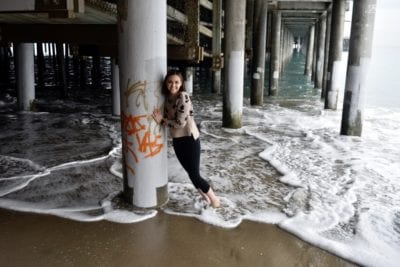 "I like working at RTH because everyone is so nice and it's such a fun job! My favorite thing is going to new events every week and doing a different thing. You get to broaden your horizons and I really like that." – Kirby Schmieding, ROCKstar of the Month
While she began working at Rock The House simply because she needed a job, it has now blossomed into much more than that. The ever-changing and exciting world of live events has allowed Kirby to learn new things and use different parts of her brain each and every day – which she loves.
A Few Fun Facts About Kirby Schmieding:
Favorite guilty pleasure song? "Be Alright" by Dean Lewis because I just love Dean Lewis so much
Favorite song and/or artist? Right now it's one of my friend's songs, "Lilac" by Joey Liechty
Favorite movie? The Martian
Favorite TV show? Outlander for sure
Favorite post-event snack? If it's super late, probably Taco Bell because it's the only thing open. I am a vegetarian, so I can only eat like 3 things there, but it's still so good.
Biggest fear? Spiders
Where's the most interesting place you've ever traveled? Australia for 3 weeks in 8th grade for a leadership program.
How do you take your coffee? I don't drink coffee. My favorite tea is all of them. Black tea has a little caffeine in that's perfect for events.
If you could have a superpower, what would it be and why? Oh my gosh, I would be a shapeshifter because I could turn into a polar bear when it's cold. And I could fly! That'd be so cool.
"Kirby hasn't been at RTH very long but has immediately stepped up during busy season. She came to the photo department as an assistant, but her willingness to learn allowed her to quickly grow into working solo events. Her ability to take on new tasks and to do what's necessary to get the job done has made her an asset to the team!– Kristen Milius, Photo Manager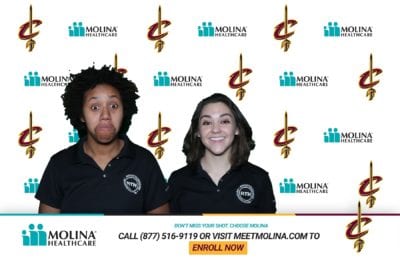 Of all the events that she's worked on, Kirby says her favorite was a corporate event on New Year's Eve at Luxe Kitchen and Lounge because everyone was having so much fun! "After I take a photo, everyone is so excited to get their prints and have that fun takeaway from the events. And I like that, I like making everyone happy!"
When she's not at RTH events, she can usually be found at The Houde School of Acting taking acting lessons and preparing to star in her next short film.
Congratulations to Kirby Schmieding on being January's ROCKstar of the Month! Interested in working with rockstars like Kirby to produce your next event? Contact our team of event professionals today to get started! Photos courtesy of the Rock The House Photo Archive.
https://www.rthgroup.com/wp-content/uploads/2018/02/RTH-WEB-LOGO-SIZE-03-400x66.png
0
0
mhadder4561
https://www.rthgroup.com/wp-content/uploads/2018/02/RTH-WEB-LOGO-SIZE-03-400x66.png
mhadder4561
2019-01-30 14:30:36
2019-07-30 15:21:10
ROCKstar of the Month of January: Kirby Schmieding