Passion For Audio
Brent has had a great month!
Brent has a passion for all things A/V but particularly audio. Brent has continued to better himself and to push us as a company to increase the quality of our audio production and equipment. He has really stepped it up by setting aggressive goals and to doing whatever it takes to see them through. His hard work and leadership has allowed production managers Ryan Durfee and Ben Allison a chance to focus on operations as we begin our busiest season. Brent also completed the technical site survey, gear speck, and management of this years Make A Wish Gala, with rave reviews from the client.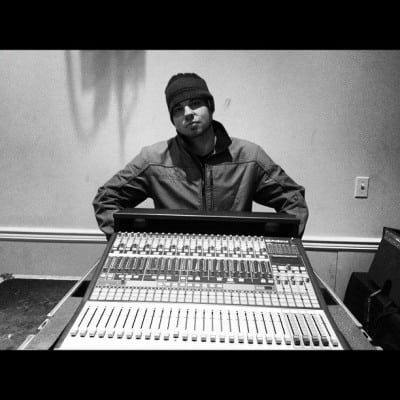 Creative and Talet Director, Ryan Konikoff explains just one reason why Brent is one of Rock The House's best:
"The Cleveland Airport Marriott has requested him personally 3 times in the last few months to come in and mix audio for several of their largest clients. Mary Francis Ody, Director of Catering and Special Events recently told me at a social event that one of her clients wanted him back for an event in two weeks because of the stellar job he did the week before.Being singled out by a partner like this is a big deal to us. Brent is here to work, and he works hard, but he has huge heart and it shows. He fully understands and embraces the idea of The Rock The House Family and works to make sure that all are included and feel the same rewards he does from a job well done."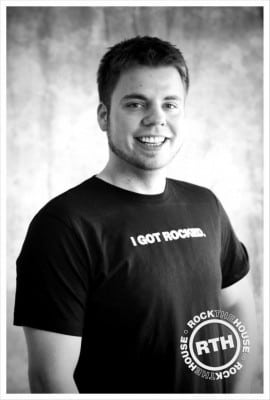 Brent has been with Rock The House for over two and a half years and has worked as a technician in many different areas of the company. His passion for audio comes through in his love of music. Music and sound will always be at the core of Rock The House and Brent has brought us to another level. Brent knows that we're in the business of fun and that means having fun at what you do is just as important.
Production Manager, Ryan Durfee had this to say about Brent:
"Brent has become a lead tech specifically for larger audio events. It is important for the RTH team to see  someone who puts effort and can handle new as well as more responsibility while maintaining a high level of professionalism. The surge of responsibility and work load at the start of our busy season brings wears us all. Brent has been able to keep a positive attitude and keep on his responsibilities as they continue to grow."
In addition, Production Manager Ben Allison says this about Brent as Team Member of the Month:
"Brent was chosen for team member of the month because of his dedication to the company as well as our clients.  He is a team member that others can look to for help and encouragement. He is constantly looking for opportunities that he can have full ownership of and thereby spread the responsibilities across the team instead of on the two production managers, which is greatly appreciated.
When we asked Brent what he liked most about being part of the Rock The House team, here's what he said:
"The happiness it brings. We throw parties, and we're damn good at it! The smiles, the laughter, and happiness that comes as a result from all your hard work, that's what makes it all worthwhile."
Thanks for all your hard work, Brent! You're one of the reasons why Rock The House is great!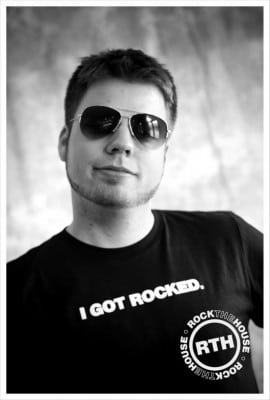 https://www.rthgroup.com/wp-content/uploads/2018/02/RTH-WEB-LOGO-SIZE-03-400x66.png
0
0
mhadder4561
https://www.rthgroup.com/wp-content/uploads/2018/02/RTH-WEB-LOGO-SIZE-03-400x66.png
mhadder4561
2013-05-02 16:58:02
2013-05-02 17:00:25
Team Member of the Month: Brent Motika