October's ROCKstar of the Month is Brandon Pulliam! Brandon started at RTH about a year ago and since then he's been ROCKing many of our events as one of our incredible dancers. If you don't see him on the dance floor, you can also find him broadening his skills as an Activity Host and/or DJ Assistant. In whichever role he plays, he's made strides to be a leader both on and off the dance floor. We are so proud to call him this month's ROTM!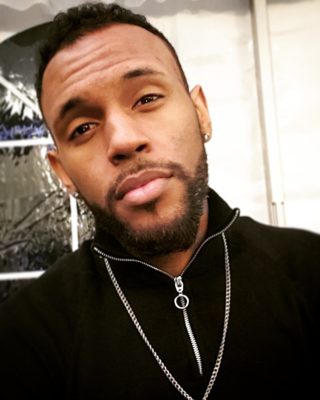 "I've always had a love for dancing ever since I can remember; line dancing, Spanish dancing, you name it. Getting to do that for my job is awesome! When I heard about the job at RTH I knew it was tailor-made for me. Getting to spread the love of dance to people of all ages is super rewarding and one of the best parts of working here." – Brandon Pulliam, ROCKstar of the Month
His journey at RTH began with auditions just like all of our entertainers, but his story is a little different than most. "I was actually sick on the day of auditions, but I knew I had to go because this role was perfect for me." So he went, auditioned, and ended up getting a call that he got the job just a few days before his birthday. It was the perfect birthday present for this aspiring entertainer.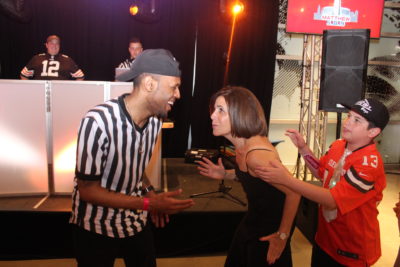 A Few Fun Facts About Brandon Pulliam:
Favorite guilty pleasure song? "Bye Bye Bye" by *NSYNC – Nobody wants to admit it, but who doesn't like that song??
Favorite song and/or artist? Chris Brown – I love music I can dance to and you can pretty much dance to any song he makes.

Favorite movie? Step Up or The Fast & the Furious
Favorite TV show? Shameless or The Walking Dead
Favorite pre-event snack? Spicy Nacho Doritos
Favorite post-event snack? Burgers or hot dogs back at the Warehouse
Where's the most interesting place you've ever traveled to? L.A. – there's always something to do there no matter the time or the day! Between beaches, clubs, and walking around in general, you're never bored.
What gives you energy? I get my energy from the people I'm on the event with! Especially when I've worked with them before or they're my good friends. We hype each other up and make the event fun for everyone involved! Monster Energy helps too.
If you could have a superpower, what would it be and why? The ability to teleport – I'd never be late to anything ever!
Favorite pizza topping? Jalapeños
Do you have any pets? I have a 2-year-old Siberian Husky named Bones and a 5-month-old Pit-Bull/German Shephard mix named Zeus! I'm definitely a dog person.

"Brandon is a greatly talented dancer that quickly grew from a new face on the team to a leader on the dance floor. He continuously shows up with a positive attitude and is always willing to lend an extra hand to help out. He is a great asset to every team, and does a fantastic job interacting with guests and clients!" – Kelly Clymer, Entertainment Manager/Lead Entertainer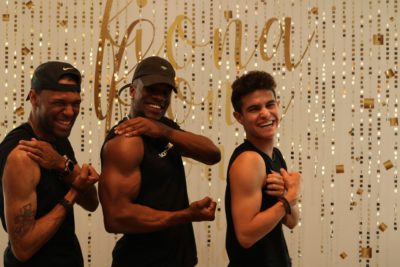 Brandon feels that working at Rock The House has helped him gain confidence and improved his communication skills in so many ways. He loves working with all our guests, especially little kids. While entertaining at the Cleveland Metroparks Zoo for their event, Boo at the Zoo, he's had the opportunity to show little kids how fun dancing can be no matter your skill level! It's a part of the job that fuels him in his chosen career path and makes the hard work worth it.
He really loves the comradery between himself and his fellow ROCKstars as well. "I started last August [2018] and everyone has worked with me to bring me up to speed with dancing. Now I'm training to be a DJ! I've always thought it was cool, but I never thought I'd get the opportunity to actually be a DJ one day!"
Congratulations to Brandon on being October's ROCKstar of the Month! Interested in working with ROCKstars like Brandon to produce your next event? Contact our team of event professionals today to get started! Photos courtesy of the Rock The House Photo Archive.
https://www.rthgroup.com/wp-content/uploads/2018/02/RTH-WEB-LOGO-SIZE-03-400x66.png
0
0
mhadder4561
https://www.rthgroup.com/wp-content/uploads/2018/02/RTH-WEB-LOGO-SIZE-03-400x66.png
mhadder4561
2019-10-31 10:02:28
2020-02-12 11:36:48
ROCKstar of the Month of October: Brandon Pulliam