Meet Jeremy Guffin, our RTH Rockstar of the month for June! Already halfway through his fourth season with Rock The House, Jeremy has worked his way through the company. Jeremy started as a shop technician and is now one of our Event Leads and a promising Lighting Designer.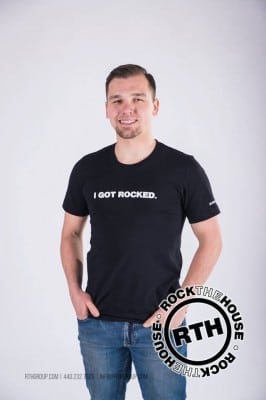 A born leader, Jeremy loves stepping up and taking command of a team. Jeremy says  "I enjoy leading a team because it lets me show my older and newer leadership skills, and I like the risks and rewards that come with a successful show!"
A Few Fun Facts About Jeremy Guffin:
Guilty pleasure song? "Sugar We're Going Down" by Fallout Boy
Pre-event snack? A classic PB&J
Post event snack? COLD BEER (No food, just beer.)
What lineup of three artists would be at your dream concert? Foo Fighters, Earth, Wind, & Fire, & Disturbed.
Best part about being on the Rock The House team? I like the personal satisfaction of having control of the atmosphere. Until you see a room elegantly designed, you don't notice the impact of lighting until it's not there. Also teamwork: It is important to have a well-developed staff, but it's also good knowing they are willing to learn. Jeremy enjoys providing guidance to other RTH team members.
Favorite event you have performed with Rock The House? "Our Edgewater Live Summer Concert series. I love it because it's a great environment, a free event to the public, and I love working with the Metroparks."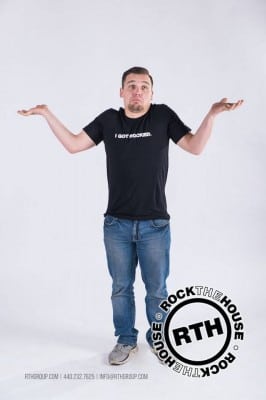 As much as Jeremy enjoys working for Rock The House, he says that his other dream job would be to become a professional musician. Jeremy is a great addition to the RTH team, and can always be counted on to make an event the best it can possibly be.
"Jeremy is a true asset to the team.  His team mentality helps everyone around him perform at a higher level, while continually pushing himself to further his knowledge and experience base.  Even if something snags him up, you know it will only be temporary, and he will come back in full force." – Ben Allison, Production Manager
https://www.rthgroup.com/wp-content/uploads/2018/02/RTH-WEB-LOGO-SIZE-03-400x66.png
0
0
mhadder4561
https://www.rthgroup.com/wp-content/uploads/2018/02/RTH-WEB-LOGO-SIZE-03-400x66.png
mhadder4561
2016-06-26 14:09:19
2016-06-29 13:10:12
ROCKstar of the Month of June: Jeremy Guffin