March's ROCKstar of the Month is Jeremy Guffin! Jeremy started out with Rock The House as a load-in/load-out team member and, through hard work and dedication, has worked all the way up to being a Project Manager. He's a creative individual who loves working here because every day is different and he thinks his coworkers are awesome!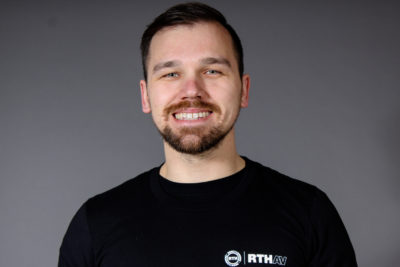 "At first, I just needed a job, but I stayed in the event industry because it's a dynamic environment and it's always changing. I love that I'm never bored! I find it so rewarding that before, during, and after the events we produce, I get to see the smiles on clients' and guests' faces because of what our team has done." – Jeremy Guffin, ROCKstar of the Month
In Jeremy's 6.5 years of working at Rock The House, he's been involved with many different events in a few different roles. Among his favorites are the AAble After Party, S.W.A.P. (Students With A Purpose) event, State Chem event, Industry: The Product Conference, and Zippity Zoo Doo. When asked why these are his favorite events, he said he loves these ones especially because he had the opportunity to be very creative in his design. Any chance to be expressive and technical is his forte!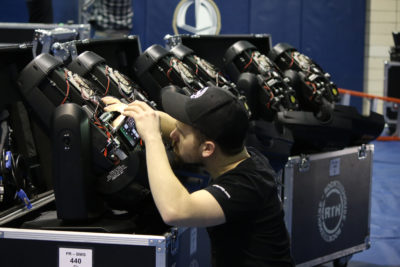 A Few Fun Facts About Jeremy Guffin:
Favorite guilty pleasure song? Anything by Taylor Swift
Favorite song and/or artist? Foo Fighters
Favorite movie? Christmas Vacation
Favorite TV show? Ozark
Favorite pre-event snack? Chipotle
Favorite post-event snack? Usually, leftovers because nothing else is open that late
Favorite cartoon character? Cartman from South Park
Biggest fear? There's not much I'm afraid of; I'd go skydiving with snakes on a plane into a volcano right now.
Where's the most interesting place you've ever traveled? I've been to a lot of places, but Toronto was probably the coolest. It was so culturally diverse! You can visit 20 different places in one day and bus passes are cheap so it was easy and fun!
How do you take your coffee? With coffee in it
If you could have a superpower, what would it be? Turning water into coffee
"Jeremy continues to challenge himself and those around him to do better and learn more. He is always looking for better ways to serve our customers and make our technicians job in the field as easy and efficient as can be." – Ryan Durfee, Production Manager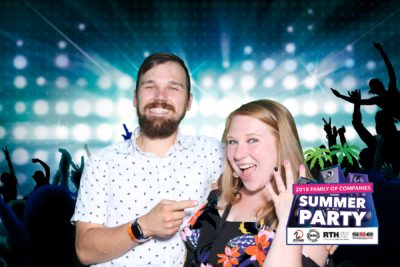 When he's not at Rock The House, he can be found playing with his dog Roxie (ask for pictures if you get the chance) or enjoying the outdoors with his fiancé. If he's not traveling for work, he's often traveling to perform with the barbershop chorus he's a part of, The Men of Independence.
The biggest things Jeremy feels he's gained from working at Rock The House are confidence and leadership skills. We believe that's exactly what makes Jeremy such an awesome team member to work with and produce ROCKin' events with!
Congratulations to Jeremy on being March's ROCKstar of the Month! Interested in working with ROCKstars like him to produce your next event? Contact our team of event professionals today to get started! Photos courtesy of the Rock The House Photo Archive.
https://www.rthgroup.com/wp-content/uploads/2018/02/RTH-WEB-LOGO-SIZE-03-400x66.png
0
0
mhadder4561
https://www.rthgroup.com/wp-content/uploads/2018/02/RTH-WEB-LOGO-SIZE-03-400x66.png
mhadder4561
2019-03-27 16:09:58
2019-07-30 13:45:05
ROCKstar of the Month of March: Jeremy Guffin