Congratulations to June's ROCKstar of the Month, Libby Jackson! While still fairly new to the RTH team, it feels like she's been part of the family for a while! As the Director of First Impressions, Libby is not only the smiling face who greets our office guests, but she also assists the sales team and recently became part of our photo host team. What can't she do?!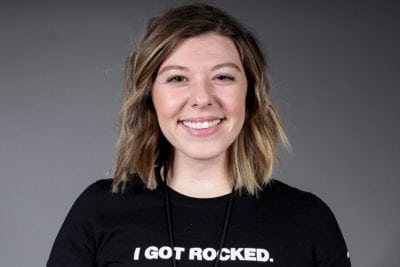 "I love working with this team. Everyone is super fun and friendly to work with, but also so hardworking. It's rewarding to assist with producing amazing events. There's something really special about being a part of these important moments and events in people's lives."
As a theatre major, Libby knows all about producing incredible entertainment on stage and working hard behind the scenes. So, the event industry was a natural fit! When she's not at RTH, Libby enjoys spending time with friends, going to see plays, and serving as a registrar for Olmstead Performing Arts.
A Few Fun Facts About Libby Jackson:
Favorite guilty pleasure song? "Best Song Ever" by One Direction
Favorite song and/or artist? Janelle Monáe
Favorite movie? Currently, Three Billboards Outside Ebbing, Missouri.
Favorite TV show? The Office
Biggest fear? Spiders or getting lost in the dark.
How do you take your coffee? With lots of sweetened hazelnut creamer!
If you could have a superpower, what would it be and why? I would like to stop time so that I could have more of it!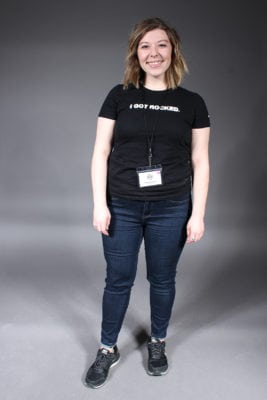 "Libby has stepped up every time there is a new project or task that needs to be accomplished. The most notable achievement is her filling in while one of our teammates has been on maternity leave for the past month. This enabled us to continue providing our ROCKstar teams with what they need to be successful at each and every event. If you haven't connected with Libby yet, take a moment to walk in the front door of our office during regular business hours and introduce yourself!" – Amy Van Duyne, Executive Assistant to the CEO
Congratulations to Libby on being June's ROCKstar of the Month! Interested in working with rockstars like Libby to produce your next event? Contact our team of event professionals today to get started! Photos courtesy of the Rock The House Photo Archive.
https://www.rthgroup.com/wp-content/uploads/2018/02/RTH-WEB-LOGO-SIZE-03-400x66.png
0
0
mhadder4561
https://www.rthgroup.com/wp-content/uploads/2018/02/RTH-WEB-LOGO-SIZE-03-400x66.png
mhadder4561
2018-06-27 16:49:10
2019-07-18 16:47:13
ROCKstar of the Month of June: Libby Jackson