May's ROCKstar of the Month is Nate Diggins! Since joining the RTH team three years ago, Nate has grown from being a dancer to an MC, DJ, and technician! He's a jack-of-all-trades and the kind of coworker who puts a smile on your face and always makes you feel welcome.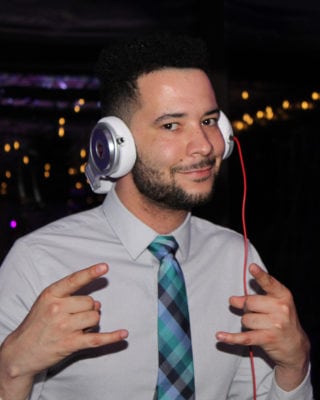 "The people I get to work with are really interesting, different, and all bring something to the table. When I'm working an event with my RTH teammates, I'm confident that we can get whatever is needed done!" – Nate Diggins, ROCKstar of the Month
Nate has always been interested in entertainment, so when a friend who worked at Rock The House brought him in to be a dancer and party motivator, he was excited. But what started as a side job has now turned into, as he puts it, "What I want to do for the rest of my life."
"It's amazing to be able to share memories with so many different people and be a part of cornerstone events in people's lives. These are events they're going to remember for the rest of their lives and being able to share that with them is very rewarding." – Nate Diggins, ROCKstar of the Month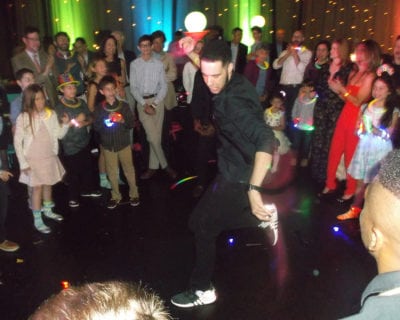 A Few Fun Facts About Nate:
Favorite guilty pleasure song? "A Little Less Sixteen Candles" by Fall Out Boy
Favorite song and/or artist? Blink 182
Favorite movie? Anything Marvel
Favorite TV show? Arrow
Favorite pre-event snack? Chipotle
Favorite post-event snack? Taco Bell or Steak & Shake
Biggest fear? Spiders. Or not having enough XLR on a show.
What's something not many people know about you? From my freshman to junior year of college, I was a competitive male cheerleader.
How do you take your coffee? Very sweet
If you could have a superpower, what would it be and why? Super speed – for a quick event loadout!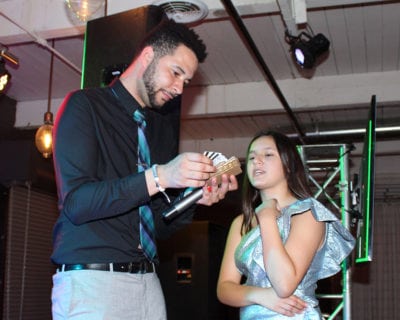 Of the over 200 events that Nate has worked while at Rock The House, he shared that his favorite was the Girl Scout Lock-In at the SouthPark Mall. Growing up visiting that mall, Nate was amazed to see the space transformed to feel like a concert venue. "It was a blast getting up on stage, introducing people, and watching everyone go crazy," he said.
When not at RTH, Nate enjoys catching up on sleep, hanging out with friends, and bowling.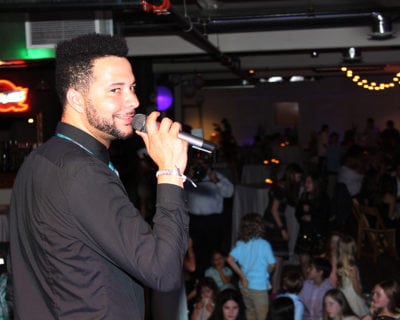 "Nate is one of the hardest working employees I have on my team. His communication and willingness to step into many different roles is a testament to his work ethic and talent. He exceeds my expectations and is a great example of someone who puts in the time and effort to earn opportunity." – Nick Duvé, General Manager, Entertainment Division
Congratulations to Nate on being May's ROCKstar of the Month! Interested in working with rockstars like Nate to produce your next event? Contact our team of event professionals today to get started! Photos courtesy of the Rock The House Photo Archive.
https://www.rthgroup.com/wp-content/uploads/2018/02/RTH-WEB-LOGO-SIZE-03-400x66.png
0
0
mhadder4561
https://www.rthgroup.com/wp-content/uploads/2018/02/RTH-WEB-LOGO-SIZE-03-400x66.png
mhadder4561
2018-05-31 13:21:21
2018-05-31 13:23:56
ROCKstar of the Month of May: Nate Diggins