Award-winning, portable iPad photo station – perfect for small areas and very budget friendly! The photo kiosk has a ring light and features a smooth tilting head allowing for the perfectly framed photo every time.
PHOTO KIOSK FEATURES
Custom design
User-friendly touch screen
Social media, email, and text sharing
Custom backdrop options
Effects available: boomerang, GIF, slow-mo
Branding available: custom skins, custom props, custom email, digital props
Add-Ons available: props, VIP step & repeat, filters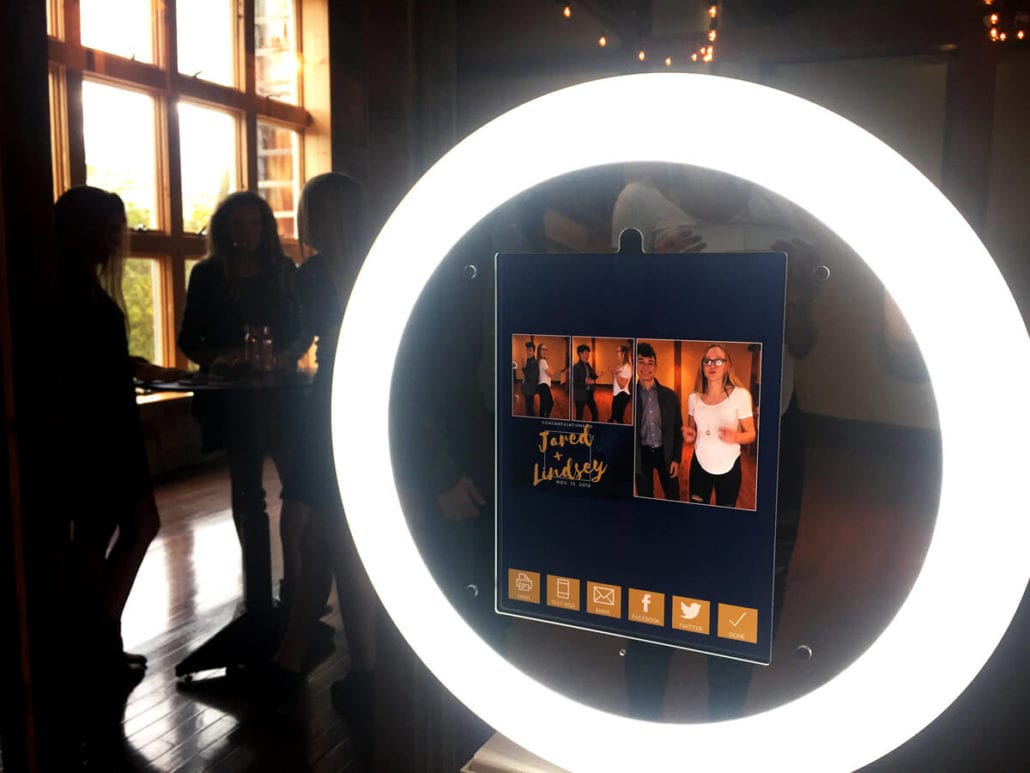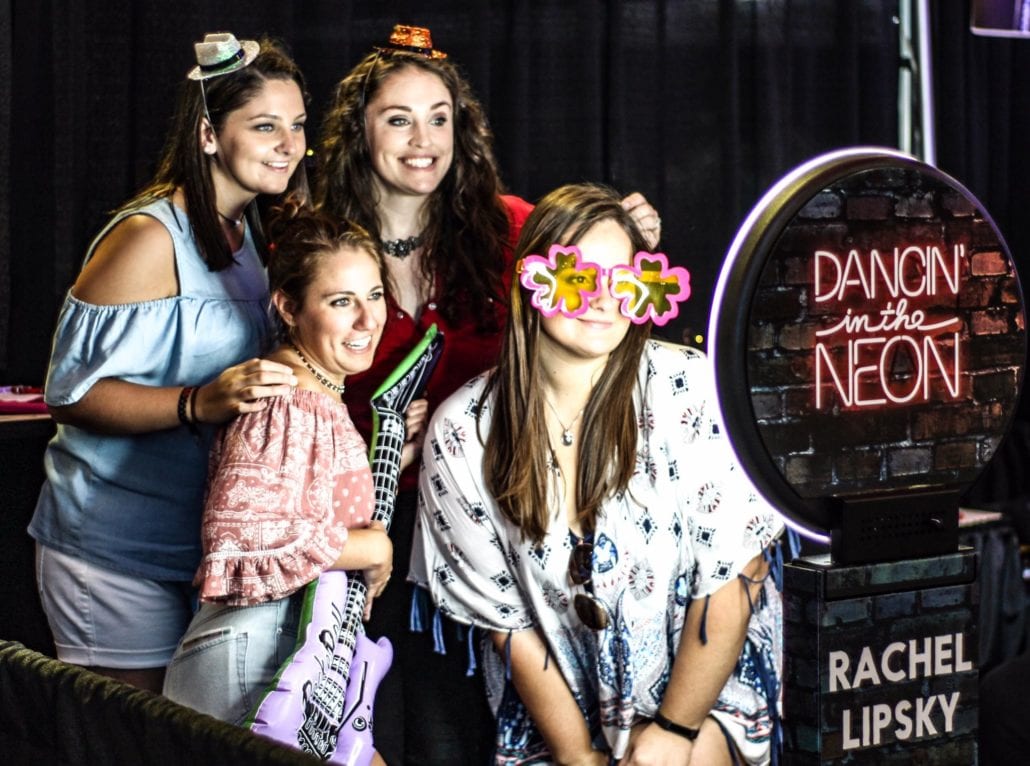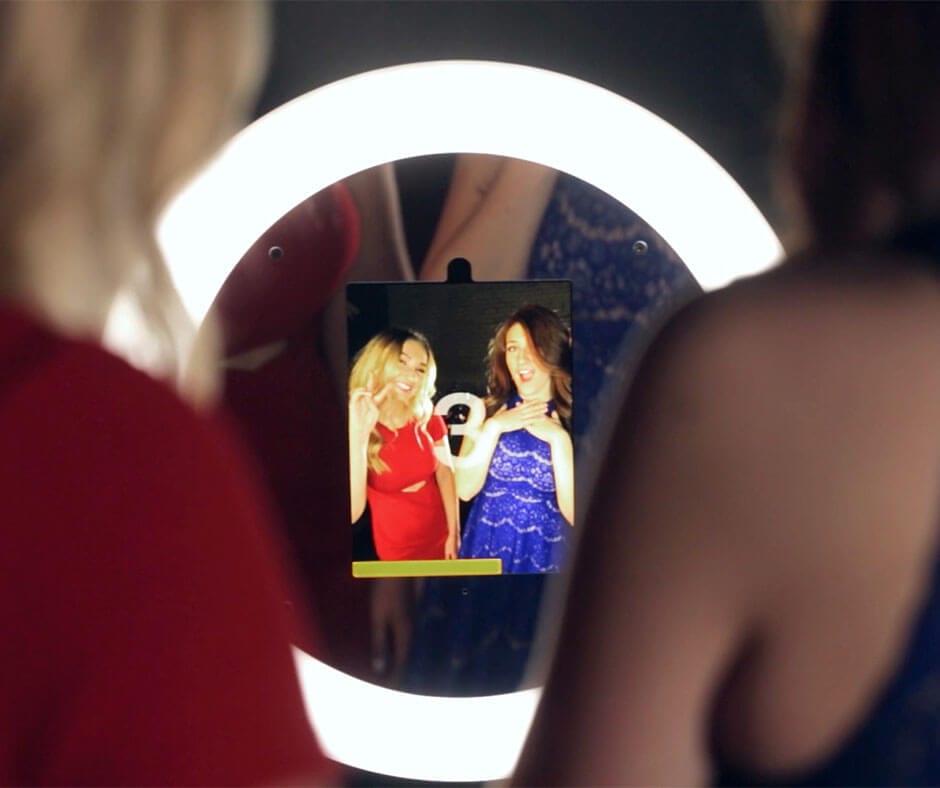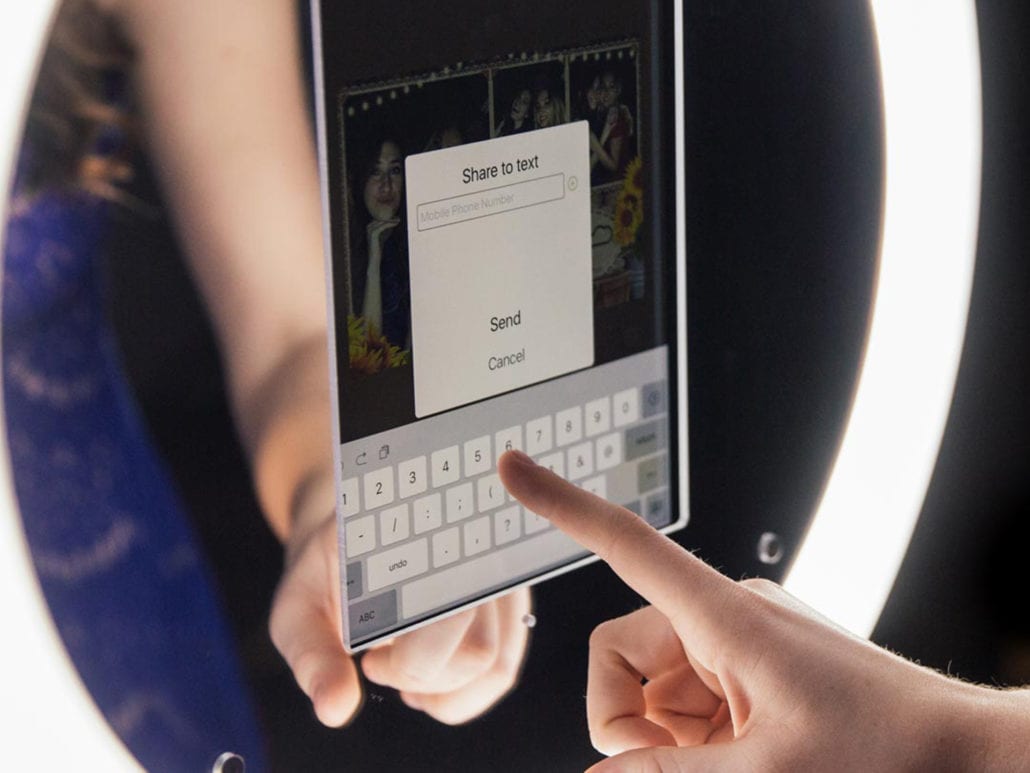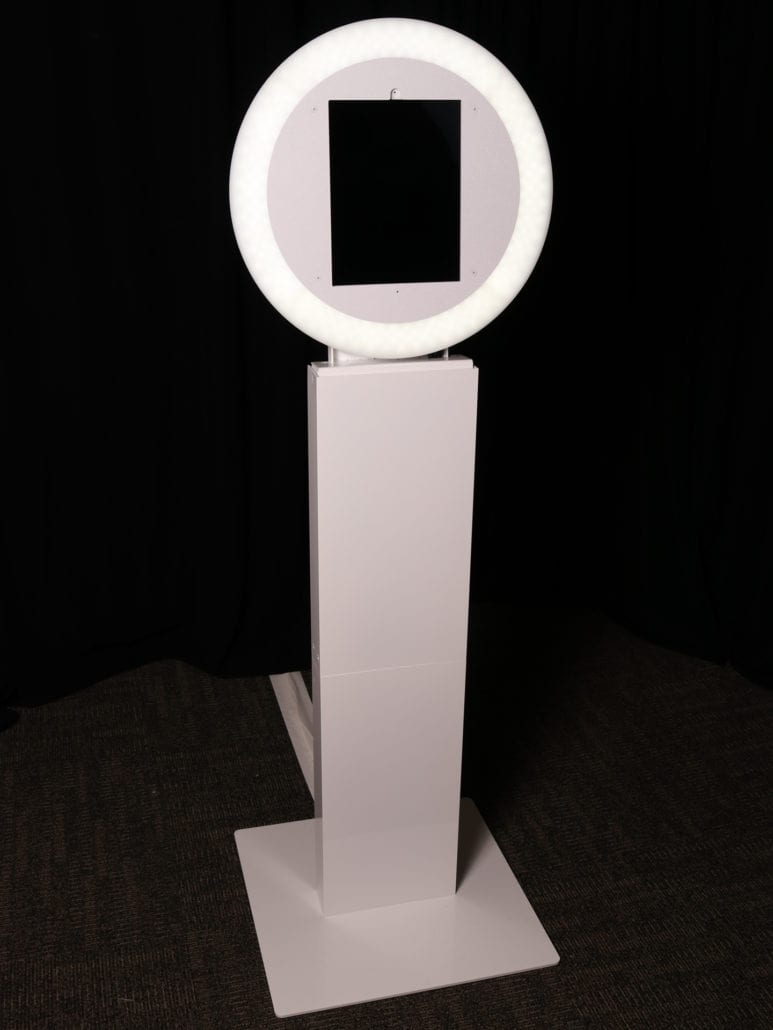 CUSTOMIZE YOUR PHOTO KIOSK
A video created by taking a quick burst of images strung together, which is then played forward and backward. 
A video created by stringing together three or four different photos. Designs can be static or animated.
Take a video and play it back slowed down. Great for confetti throws, balloon tosses, etc. 
CUSTOM SKINS
Create a custom wrap for your photo system that displays your brand or theme.
CUSTOM PROPS
Props branded to your company, event theme or colors. Custom signs, hats, etc.
CUSTOM EMAIL BRANDING
Custom design the content (wording and look) of the email containing the photo guests send to themselves. 
CUSTOM DIGITAL PROPS
General digital props included along with creating custom designs specific to your event or branding. 
PROPS
RTH provides a brand new general or wedding themed prop box for your event. 
VIP STEP & REPEAT
Guests will feel like a real MVP when walking down the red carpet and posing in front of a custom step & repeat. 
FILTERS
Create a specific look for your photos by using filters. Get the perfect feel for your event
GREEN SCREEN BACKDROPS
The options are endless with green screen backgrounds! Choose from our stock images or submit your own idea! 
PHYSICAL BACKGROUNDS
We offer a wide variety of backdrops, find the perfect fit for your event.