February's ROCKstar of the Month is Matt Heyl! Since joining the RTH team five years ago, Matt has continued to fine-tune his skills as a DJ and deliver phenomenal entertainment. No matter the event, when he's behind a set of turntables, we know the event is in great hands!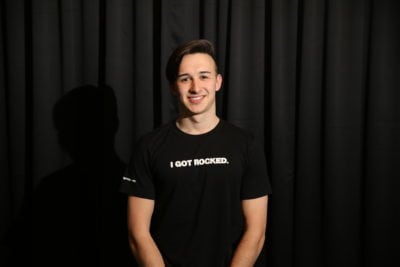 "My favorite things about being on the RTH team are the opportunities to meet new people, work in different venues, and experience first-hand the planning and execution of amazing events. It's rewarding to have a job that I truly enjoy and look forward to doing every weekend."

– Matt Heyl, ROCKstar of the Month
Matt's interest in entertainment began at a young age when he received his first set of turntables and he hasn't stopped fueling that passion since! When he's not spinning tracks at an event, Matt enjoys riding his motorcycle and customizing his sports car.
Of the many events that Matt has worked, he shared that his favorite was the Belkin bat mitzvah at the House of Blues.
"I have attended many concerts at the House of Blues, but to see the entire venue decorated pink was surreal. On stage as a DJ, it was an incredible feeling knowing that I am standing on the same stage as world renowned artists that have performed at the House of Blues. It was a night I will never forget."

– Matt Heyl, ROCKstar of the Month
A Few Fun Facts About Matt:
Favorite guilty pleasure song? "Bohemian Rhapsody" by Queen
Favorite movie? The Japanese anime classic, "Akira"
Favorite TV show? Cowboy Bebop
Favorite song/artist? Eminem
Favorite pre-event snack? Wendy's or McDonald's, whatever I can fit in before a show
Favorite post-event snack? Any fast food place that is open
If you could have a superpower, what would it be and why? I'd like the ability to fly, just so I could experience the freedom of floating in the clouds
What's something not many people know about you? I support the Cleveland arts scene by attending shows at Playhouse Square and the Cleveland Symphony
How do you take your coffee? On the rocks (iced)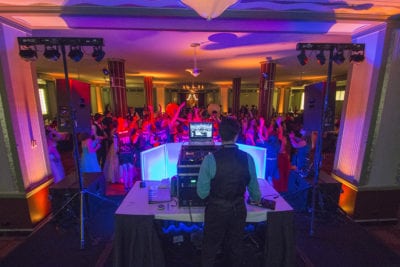 "I am proud to have Matt on our entertainment team. He is the kind of employee that everyone wants on their team. He works hard, is always on time, listens to our clients' needs, and understands his role. He is always willing to learn and is now training to become an MC as well. I look forward to watching Matt continue his growth at Rock The House."

– Nick Duve, General Manager, Entertainment Division.
Congratulations to Matt on being February's ROCKstar of the Month! Interested in working with rockstars like Matt to produce your next event? Contact our team of event professionals today to get started! Photos courtesy of the Rock The House Photo Archive.
https://www.rthgroup.com/wp-content/uploads/2018/02/RTH-WEB-LOGO-SIZE-03-400x66.png
0
0
mhadder4561
https://www.rthgroup.com/wp-content/uploads/2018/02/RTH-WEB-LOGO-SIZE-03-400x66.png
mhadder4561
2018-02-28 13:00:10
2018-02-28 13:06:24
ROCKstar of the Month of February: Matt Heyl