Five members of our leadership team, (Matt, Jeff, Jeff, Ryan and Steve) had the incredible opportunity to visit Prolight + Sound Guangzhou, one of the world's largest and most influential pro audio and lighting trade fairs. It took place on 29 February – 3 March on China's Import and Export Fair, where the team toured 13 convention halls filled with the most robust collection of audio visual equipment we could ever imagine.
Our team's first trip across the globe marks an important milestone for our business and highlights one of our corporate values: to experience and learn as much as we can about our industry.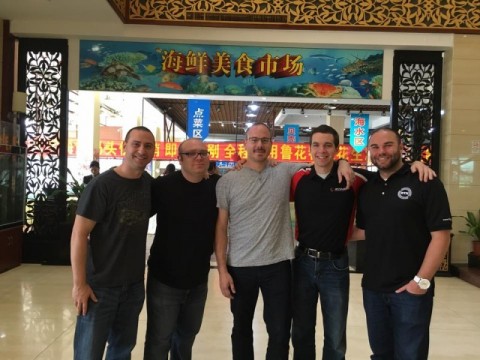 While the guys have lots of cultural nuances to reflect on, the sometimes frighteningly, fast cab rides, the incredible bamboo toothpicks and the unexpected feeling of being right at home, the overall takeaway was that while technology makes global communications and business so much easier, NOTHING beats meeting people face-to-face.
Seeing a demonstration of a new product or sharing a meal with a friend is always better in person… even if you don't speak the same language.
Here's a list of some of our favorite takeaways.
Food: It brings us together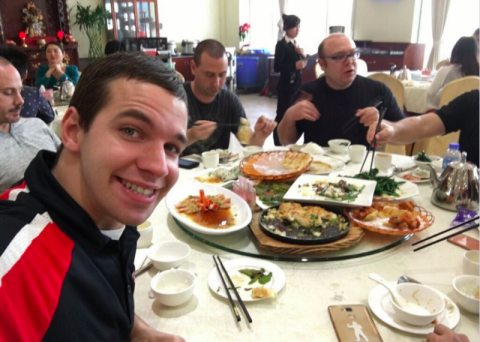 From enjoying a once in a lifetime 28-course meal in Japan to kicking it back with a beer at an Irish pub, we had some of the best meals of our life. Also, according to Jeff K, "Pork dumplings can be consumed at any meal of the day!!!!" Point taken.
Buying from China isn't what you think…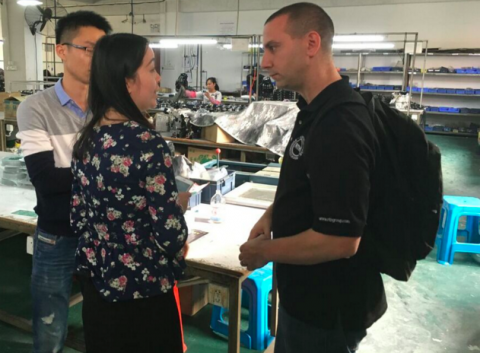 "The perceived poor quality of Chinese products is relative. here are super high priced (and high quality) vendors, and there are bottom feeders. You get what you pay for… but if you can cut out the middle man, you win."  – Matt
Service, Service Service.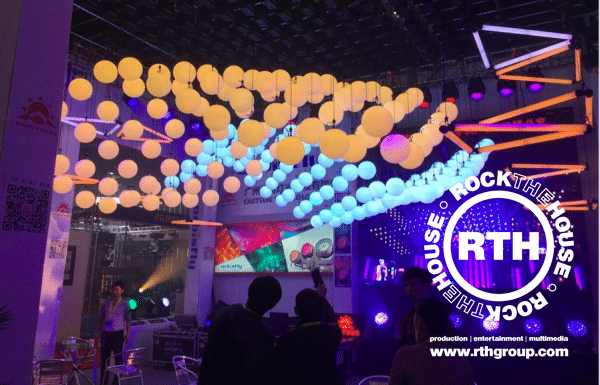 "To go along with the above, Chinese salespeople have incredible -follow up and guest service.  If US sales people followed their lead, they would certainly sell more." – Jeff D.
Entrepreneurial Spirit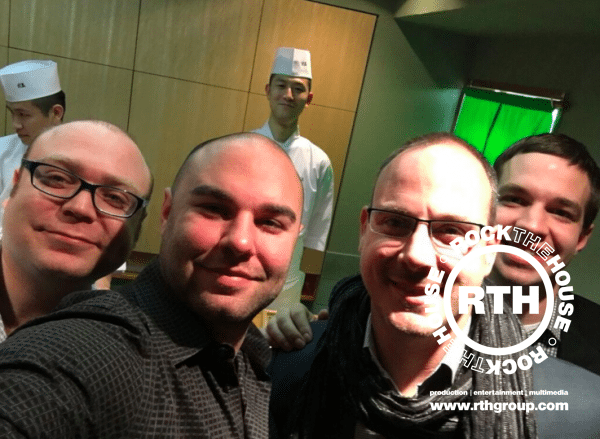 "The spirit of an entrepreneur is a magical thing in any country and any language" – Ryan
Of course, there is so much to learn about other cultures and countries. However, the coolest thing about this trip was not about realizing how different things are on the other side of the world, but rather, how connected we can be.
 Thank you, China for a fantastic trip. Now, back to work! 
https://www.rthgroup.com/wp-content/uploads/2018/02/RTH-WEB-LOGO-SIZE-03-400x66.png
0
0
mhadder4561
https://www.rthgroup.com/wp-content/uploads/2018/02/RTH-WEB-LOGO-SIZE-03-400x66.png
mhadder4561
2016-03-16 15:20:36
2016-03-20 19:14:06
Rock The House Goes to China