During the Holiday shopping season, Rock The House, Momentum Events and Legacy Village teamed up and brought Polar Point to holiday shoppers who needed a break from the stresses of purchasing and craved to let loose and have some family fun!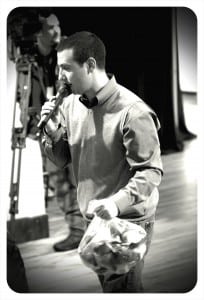 Every Sunday, RTH took over Guest Services and provided FREE photos with Santa and Holiday Activities to create a fun place where children could be dropped-off so that their parents could shop in peace.
On December 13, 2009, we added an extra 4 hours onto our regular Polar Point agenda and opened our doors to the Jewish Community of Cleveland to celebrate Hanukkah.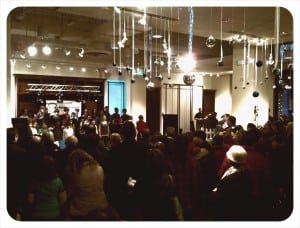 In addition to opening up photo magic, playing dreidel and having authentic Hanukkah snacks, we added amazing live performances by local talent.
Shaarey Tikvah and Gross Schechter both surprised us with their gifted and spirited youth choirs.
The fabulous Lauri Cahan-Simon Ensemble brought authentic Yiddish Music to the mix. She made the audience and our fun Rock The House staff members join together in song and dance to celebrate the festive occasion.
Ally and The SJB Band wowed the audience with their renditions of I Want you to Want me and The Climb. Other band members include: Andrew Borstein on the drums, Kyle Snook on Lead Guitar and Pearce Gronek on Bass. The lead singers are the fantastic Benjamin Sisters: Ally and Samantha. They are super-stars and we were so proud to have the band on board for this festive event.
All in all, it was wonderful getting this wonderful community of children and adults together to celebrate their culture and spirit.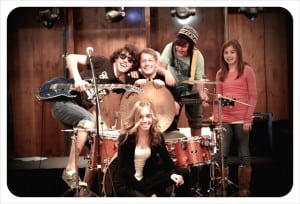 It was a great event and we thank all of those who participated!
https://www.rthgroup.com/wp-content/uploads/2018/02/RTH-WEB-LOGO-SIZE-03-400x66.png
0
0
mhadder4561
https://www.rthgroup.com/wp-content/uploads/2018/02/RTH-WEB-LOGO-SIZE-03-400x66.png
mhadder4561
2009-12-14 10:32:43
2011-08-30 23:04:35
Menorah ROCK @ Legacy Village