Welcome To The Team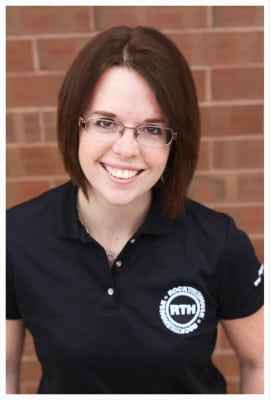 We're proud to announce that Amy Van Duyne has joined the Rock The House family as the Executive Assistant to Founder/Owner, Matt Radicelli.
"This isn't an easy position to succeed in." Says Matt. "This job is all about keeping me moving as efficiently as possible. I'm really happy Amy chose to join our team. She gets it." says Matt.
Her job also includes "other tasks as needed" which will include design, market research, business analysis, project management, and anything else that will help advance the growth of RTH.
Amy describes it best, "I'm like a battery in a fan, I keep things running and it's a lot easier than spinning the blades yourself.".
Background
Amy earned her Bachelor's in Education at Ashland University, then bolstered her special event resume with non-profit work for almost 4 years. During that time, she produced annual adult and youth conferences, organized national and international committees, and assisted the progress of a wide array of initiatives with only a limited volunteer support staff.
With a growing fascination with special events, Amy accepted a position in a floral studio; then decided to go back to school to earn a Certificate of Tourism, Convention, and Event Management. While studying in Indianapolis she gained valuable experience as a member of ILEA's Indiana Chapter, working at Kahn's Catering as a server, McNamara Florist, and managing a Pilates Studio.
After she earned her Event Endorsement, she was offered a position at Neil Leeson Decor Floral, one of the region's most well-known and respected Floral & Decor organizations. Amy quickly worked her way up the ladder and eventually earned her position as Director of Weddings & Special Events.
"I really enjoyed working with the team at Neil Leeson. While I was there, I was able to help streamline the business, create internal and external controls, and really strengthen the brand. It was a really great team." Says Amy.
RTH, Goals, & The Future
With aspirations of owning her own business, Amy decided to make a transition that would allow her to learn more about production and entertainment; areas she had not been exposed to.
Nick Borelli, Rock The House's Marketing and Communications director adds, "I also chose a career here at Rock The House to learn more about live event production and entertainment. RTH has a really great culture; and for someone with Amy's skill-set and drive, coming to work every day [at RTH] is going to feel like coming home – she fits right in."
Most companies would think twice about hiring someone with aspirations of starting their own business but Matt sees it very differently:
"I'm an entrepreneur… and I have a lot of respect for anyone that wants to be in control of their own destiny – even if it means they want to start their own business. If we hire the right team members, compensate them fairly, and treat them with respect and dignity, there's a good chance we'll be partners in some sort of business endeavor someday."
Amy is excited about the present but sees everything she does as experiences that are shaping her future:
"Working at Rock The House is a win-win. Not only does the company offer what I need to catapult my career goals, but I can also offer the team my knowledge and previous experiences that will help move the company forward as a whole. Whether I'm here for two years or 10 years, it is my goal to increase the company's growth and make some great friends along the way."
As a member of the ILEA Cleveland Board of Directors, Amy has already made a name for herself in the Cleveland event industry. She credits ISES with boosting her career goals by allowing her to network with the best in the industry, gain industry-specific education from peers, and connectivity beyond the region as a member of an international group of professionals.
Beyond Amy's team goals, she has set personal goals for the next five years and beyond:
"One of my first goals is to obtain my CSEP (Certified Special Events Professional) designation. It is not only a symbol of professional achievement, but it also shows the respect and commitment I have to the industry."
Rock The House has always been a company full of 'Rock Stars' who are hungry for new challenges and are committed to pushing the boundaries of what we can offer our clients. This is why we know Amy will fit in perfectly in our culture and help elevate everything she touches.
:: Congratulate Amy today on her new position, or connect with her to find out how she [and Rock The House] can help to make your next event ROCK! [email protected]
https://www.rthgroup.com/wp-content/uploads/2018/02/RTH-WEB-LOGO-SIZE-03-400x66.png
0
0
mhadder4561
https://www.rthgroup.com/wp-content/uploads/2018/02/RTH-WEB-LOGO-SIZE-03-400x66.png
mhadder4561
2013-08-19 16:35:51
2020-02-12 11:39:30
Amy Van Duyne Joins The Rock The House Family