Versatile. Professional. Energetic.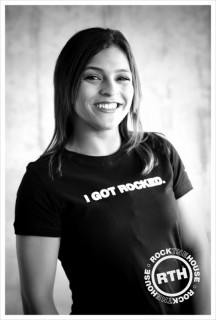 Dez is one of the most versatile assets Rock The House has. Our best employees are cross-trained in a variety of positions. Having a team member who understand their other teammate's roles is pretty powerful. These team members relate to and have a much better understanding of the importance of each position at any given event. Dez has been trained and has show experience as a Dancer, Photo Magic and Photo Booth Technician, DJ, Lighting Designer, and an MC. She is a really great example of how versatile team members are our best.
First and foremast, Dez is a dancer. She recently helped us run our first Rock The House Dance Jam. She proved herself a leader before she was given a formal leadership title. This is important because it was this mentality that helped pave the way for her role as a show lead. Since she had the mentality of a true leader among peers, it was natural for us to train her in the role of a formal show lead.
Dez's work ethic is another pillar of what makes her special. Late nights, high energy dancing, equipment load-ins and load-outs, and back to back events are not for everyone. The real sign of a true entertainer is being able to put in the hard work and still have fun during the show. Dez is a true entertainer.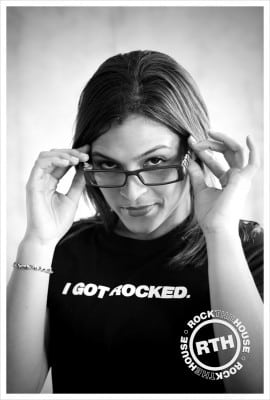 Dez's advice to new team members is this:
"I would tell them its not easy, because it takes a lot of work to load in, set up and put on a great show. But in the moments when we're dancing or singing with abandon, that's what makes it all worth while. My favorite part about being on a Rock The House team is the all the knowledge and experience that each person brings, which allows me to learn from them."
Creative & Talent Director, Ryan Konikoff, explains why Dez was chosen this month:
"Every month is a great one for Dez, but this month we have really seen her shine. From being a team lead to getting tons of requests, and getting mentioned by name by clients in evaluations, her month has been spectacular!"
Thanks for all your hard work, Dez. You've made a big impact on our client's lives and the lives of our team. You are VERY appreciated!
https://www.rthgroup.com/wp-content/uploads/2018/02/RTH-WEB-LOGO-SIZE-03-400x66.png
0
0
mhadder4561
https://www.rthgroup.com/wp-content/uploads/2018/02/RTH-WEB-LOGO-SIZE-03-400x66.png
mhadder4561
2012-10-05 14:36:48
2012-10-05 14:47:41
October Team Member of the Month: Dezare' Foster