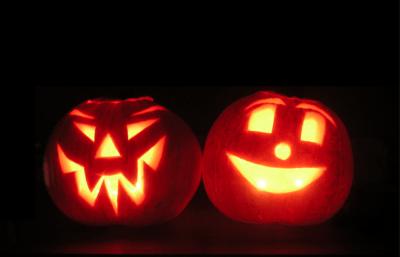 With the leaves falling from the trees and the summer heat drifting away, it can only mean one thing; Fall is finally here! With Fall comes pumpkins, football games, flannels, and of course, Halloween. As the days get shorter and the nights get longer, Halloween is the perfect time to throw some of the craziest parties of the year. As your friends and neighbors prepare by decorating their houses and making fun costumes, here is your guide to throwing a spectacularly spooky soiree they won't soon forget! Putting on a Halloween celebration may seem like a monumental task, but really it can be broken down into three main facets: Lighting, Special Enhancements, and Entertainment. Luckily, Rock The House is not only able to provide you with all of these things, but we'll even walk you through each step of the planning process! Here are a few of our ideas, if you dare to dream big!
Lighting: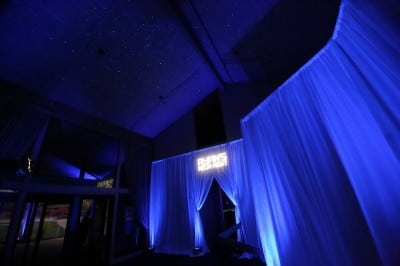 Lighting is a very powerful tool for any event you may be throwing because it allows you to not only transform the look of any space, but also the mood that is set by that space. Orange uplighting on a bare wall is a great way to give your guests a mysterious feeling as they arrive, or use it on some white drapery to make your own wall! Black lights are also known to set an eerie tone, and can be a great addition to any room's design. While these lights are used to set the room's general atmosphere, there are also advanced lighting options that will help bring your party to life after it kicks off! Strobe lights, hazers, and blinders are all great ways to turn your average room into a full-fledged Halloween production. Freedom sticks and gobos are some other good additions that can really bring a space together nicely.
Special Enhancements: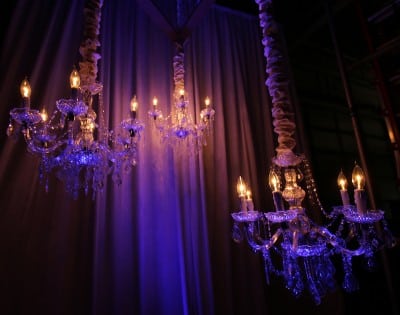 Once you've got the lighting in place, it's time to polish off your production with some extra flare. Fog machines are a great accent to our advanced lighting choices, or you can add some chandeliers to give the room a touch of aged elegance! Also don't forget about any of our fantastic extra entertainment options, such as Rockshots, LED Ping Pong, Giant Foosball, and more! Our selection of games and extra activities are a great way to ensure that guests will stay entertained both on, and off the dancefloor!
Photo Opportunity: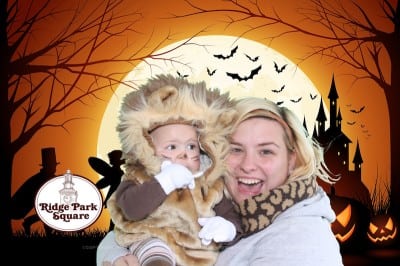 Another special enhancement that is a must-have for any Halloween party is one of our many different photo opportunities! Photos booth options have become a new staple piece for guest interaction, and can be very appealing to those who may be a bit too shy to put their dancing shoes on. Not to mention that if you're throwing a costume party, your guests will be itching to get a picture of themselves in their new attire! Add social media sharing, and guests can easily share their photos directly to Facebook, Twitter, Instagram, or even have their pictures sent to them instantly through e-mail or text message.
Entertainment: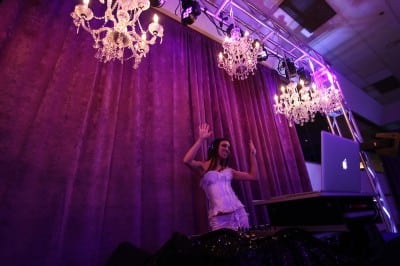 When all the lighting and production work is done, you'll still need to entertain your guests! Whether you prefer live entertainment or a good old-fashioned DJ, Rock The House is always ready to make your party ROCK! Our masterful DJ/MC pairs are trained to play for any kind of crowd, and our in-house, award-winning party band Rock The House LIVE is able to play a wide variety of genres from funk, to rock, to today's biggest hits. No matter which option you prefer, you can be sure that all your guests will be out of their seats, enjoying themselves the entire night! As you can surely see by now, trick-or-treating isn't the only fun thing you can do in October. Now's your chance to throw a party so good, even ghosts from last Halloween will want to attend! Contact our team of event professionals today to get started, and mention this article and receive 5% off your Halloween event. Images courtesy of Google Images and the Rock The House Photo Archive.
https://www.rthgroup.com/wp-content/uploads/2018/02/RTH-WEB-LOGO-SIZE-03-400x66.png
0
0
mhadder4561
https://www.rthgroup.com/wp-content/uploads/2018/02/RTH-WEB-LOGO-SIZE-03-400x66.png
mhadder4561
2016-10-04 08:42:02
2019-07-22 13:37:31
Your Guide To A Hauntingly Good Halloween Party