September's ROCKstar of the Month is Monica Peck! In just 4 months, Monica has become an integral part of the team. She brings her positive attitude and eagerness to learn to her position as Office Administrator. Her focus is primarily on the ROCKstars that work here. Today though, we're focusing on Monica and the awesome job she's done so far with RTH!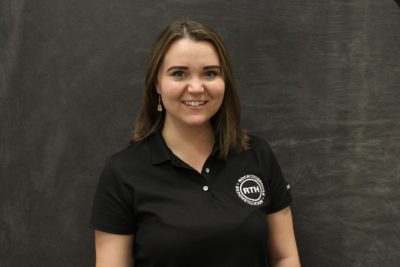 "What I find rewarding about working at RTH is getting to know all the team members. I just really like the people here; every time you turn around someone has something funny to say. And I love learning new things! For example, the different programs we use and how RTH functions; I feel more knowledgeable. In the past, at the places I worked, I felt like I stopped learning. Here, I feel like I'll never stop!" – Monica Peck, ROCKstar of the Month
Monica's favorite memory so far has been a Monday Morning Meeting in which Matt, our CEO, gave each person lottery tickets. He had everyone scratch them off and gave them this message: "Your attitude affects everything you do. Win or lose, at least you had the chance to play, much like these lottery tickets." It made a lasting impact on Monica and stays with her through her work.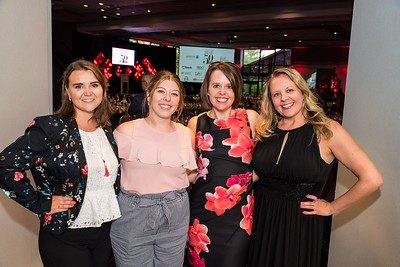 A Few Fun Facts About Monica Peck:
Favorite guilty pleasure song? "Haven't Met You Yet" by Michael Bublé
Favorite song and/or artist? Artist: Tom Petty
Song: "Drops of Jupiter" by Train

Favorite movie? What movie can't I turn off if it's on? Oh, definitely Titanic!
Favorite TV show? This Is Us
Favorite pre-event snack? Water
Favorite post-event snack? Ice Cream
Where's the most interesting place you've ever traveled? Nashville, Tennessee because it's my favorite place to travel to. I love the atmosphere and the music environment.
What gives you energy? Iced coffee
If you could have a superpower, what would it be and why? I really like the idea of flying. Awesome views, getting places fast, and you can go up there to get away and enjoy some comforting solitude. But, you can still come down and be with friends and family!
Favorite pizza topping? Pepperoni and bacon
Do you have any pets? Yes! I have a German Shepherd named Sadie. She's 10 months old and she's HUGE. She has to be over 90 pounds I think. She loves to jump and swim in our pool. We had to close it down for the summer and she was sad, so we went and bought her a little plastic pool. I love her, I could go on and on about her but I'll stop.
"Monica has been with the company for four months; during that time, she has shown tremendous growth as she continues to learn about RTH and offer solutions to provide our internal clients (ROCKstars) with what they need to be successful. While the tasks take place behind the scenes, it's the foundation being set that will continue to help us grow and scale as a company." – Amy Van Duyne, Vice President, Operations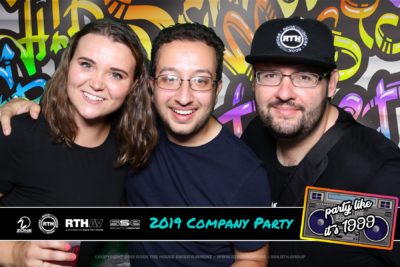 Monica says some of the best things she's gained working at Rock The House have been knowledge and some friends too! "And most importantly, something to look forward to coming into every day. I'm excited to come to work!"
When Monica isn't ROCKing her administrative duties, you can often find her performing with her cover band. She's been drawn to the entertainment business in both her personal and professional life for as long as she can remember, which is why working at Rock The House Entertainment was a no brainer. You can also find this singer/performer spending a lot of time with her pup, Sadie!
Congratulations to Monica on being September's ROCKstar of the Month! Interested in working with ROCKstars like Monica to produce your next event? Contact our team of event professionals today to get started! Photos courtesy of the Rock The House Photo Archive.
https://www.rthgroup.com/wp-content/uploads/2018/02/RTH-WEB-LOGO-SIZE-03-400x66.png
0
0
mhadder4561
https://www.rthgroup.com/wp-content/uploads/2018/02/RTH-WEB-LOGO-SIZE-03-400x66.png
mhadder4561
2019-10-01 08:23:02
2020-02-12 11:37:32
ROCKstar of the Month of September: Monica Peck